06-16-2014, 06:29 PM
RE: MJ maildays! nice one-card update w/ scan 4-21!
Couple new ones at some crazy-low prices!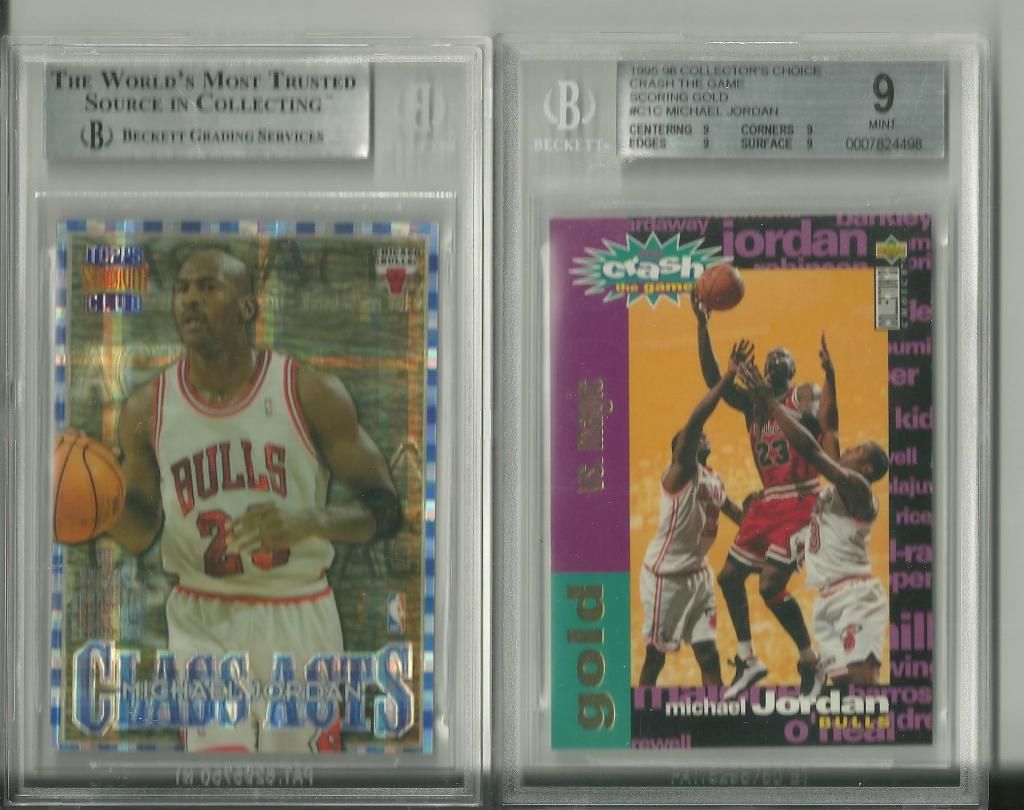 The class acts MJ is the atomic refractor (they put stackhouse on the front, not sure why.). It's a BGS 8.5...with some issues, check my "reslabbing or regrading" thread for that haha. Got it under $50 delivered. The gold crash the game? Got it for $3.80 delivered, tough to beat that!
I collect Michael Jordan, Mitch Richmond, and Ohio State players (football and basketball) in OSU gear. I strongly prefer 90's-era cards and use newer cards primarily for trade bait!