02-22-2014, 05:06 PM
RE: MJ maildays! Couple new scans 2-10!
(02-11-2014, 09:48 PM)

Megatron2181 Wrote: Great looking stuff man! Shoot me your addy I have a few things for you
You don't need to do that man! At least scour my org, see if there's anything you can use in return!
Got a small update today, but I'm posting a pic with the completed mini-rainbow, of sorts. Enjoy!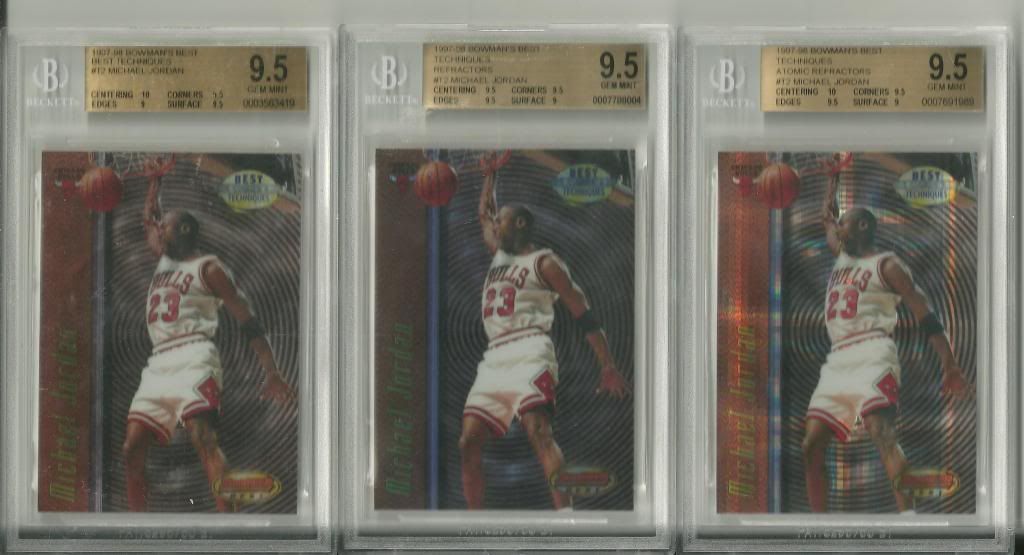 Already had the regular and atomic refractors in the gem mint. Actually pulled the atomic refractor myself and picked up the refractor version raw and sent them both in awhile back. Decided to pick up the non-refractor version already graded out so I wouldn't have to sweat it!
I collect Michael Jordan, Mitch Richmond, and Ohio State players (football and basketball) in OSU gear. I strongly prefer 90's-era cards and use newer cards primarily for trade bait!