08-06-2013, 01:50 PM (This post was last modified: 08-06-2013, 01:52 PM by buckunteer.)
RE: MJ maildays! new scan 7-29!
First off, if you haven't, please check my page 7 update...I miraculously picked up an MJ auto for $300 delivered and my Rodman Grand Finale sale money was still in my paypal so it covered it all!
Now onto today's remarkable update...my first MJ 1/1!! Enjoy!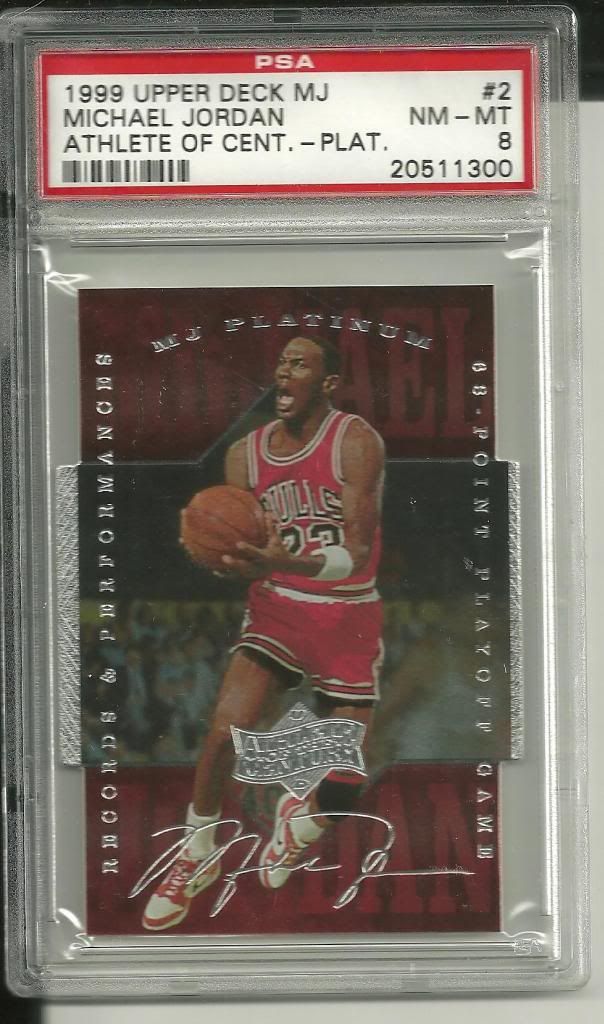 I was so stoked to pick up an old school 1/1 MJ! They made platinum parallels of all 90 of these cards, so they aren't as desirable as a standard 1/1, but I am definitely not complaining! Not sure why it wasn't just slabbed as authentic since that little die-cut piece is a little rough which is why it got an 8, but I'll probably leave it as is.
I have one other 1/1 in my PC, it's a Ted Ginn autoed printing plate for my Ohio State football PC. This one is my favorite though
Thanks for looking!
I collect Michael Jordan, Mitch Richmond, and Ohio State players (football and basketball) in OSU gear. I strongly prefer 90's-era cards and use newer cards primarily for trade bait!