05-30-2013, 04:16 PM
RE: MJ maildays! new scan 5-16!
I've slowed down some on the MJs lately, focusing on the Mitch PC instead. These were all purchases though.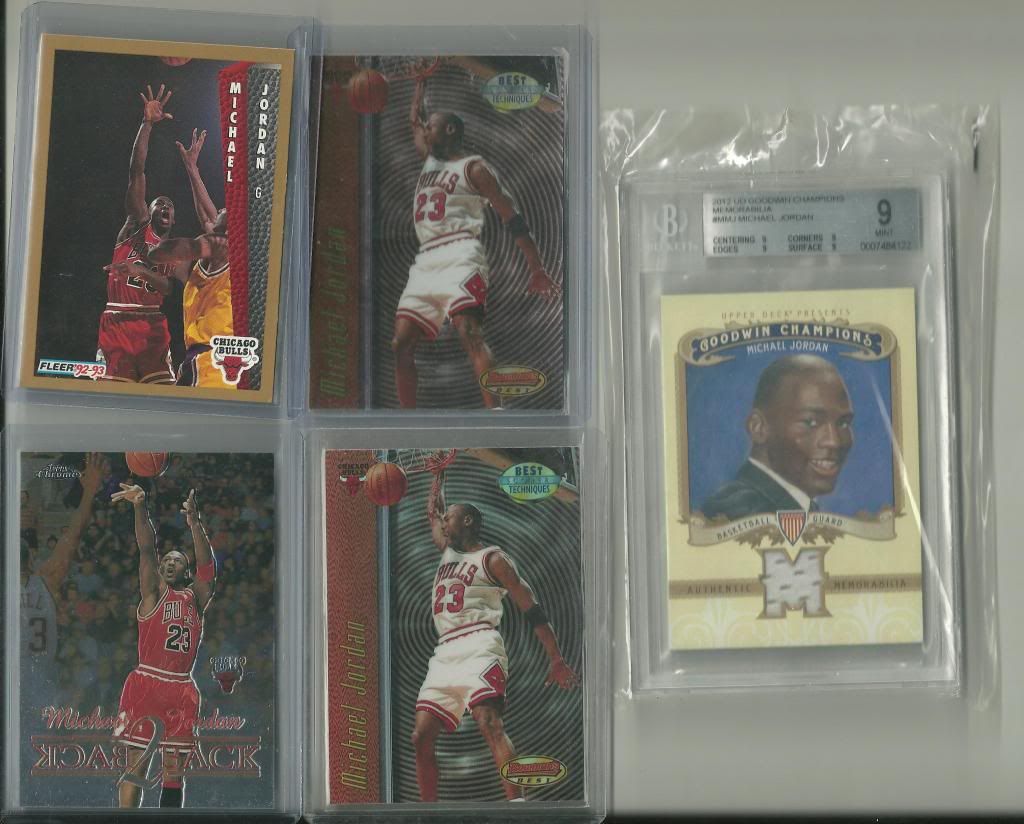 the bottom Best Techniques is the refractor version. Amazingly enough I've broken like 6 boxes of 97-98 Bowman's Best and haven't pulled either of these Best Technique MJs (regular or refractor) but pulled the atomic refractor that's off for grading haha.
The old school Fleer card is actually the Drake's version so it books solid as well.
Incidentally the Best Techniques MJs were a lot and I already had traded for the regular version so that one I have dubs of and it's listed FT. Everything else is obviously PC. As always, thanks for lookin'!
I collect Michael Jordan, Mitch Richmond, and Ohio State players (football and basketball) in OSU gear. I strongly prefer 90's-era cards and use newer cards primarily for trade bait!