03-17-2013, 11:30 AM (This post was last modified: 03-17-2013, 11:32 AM by buckunteer.)
RE: MJ maildays! new scan 3-5
'nother mailday, collector's choice style!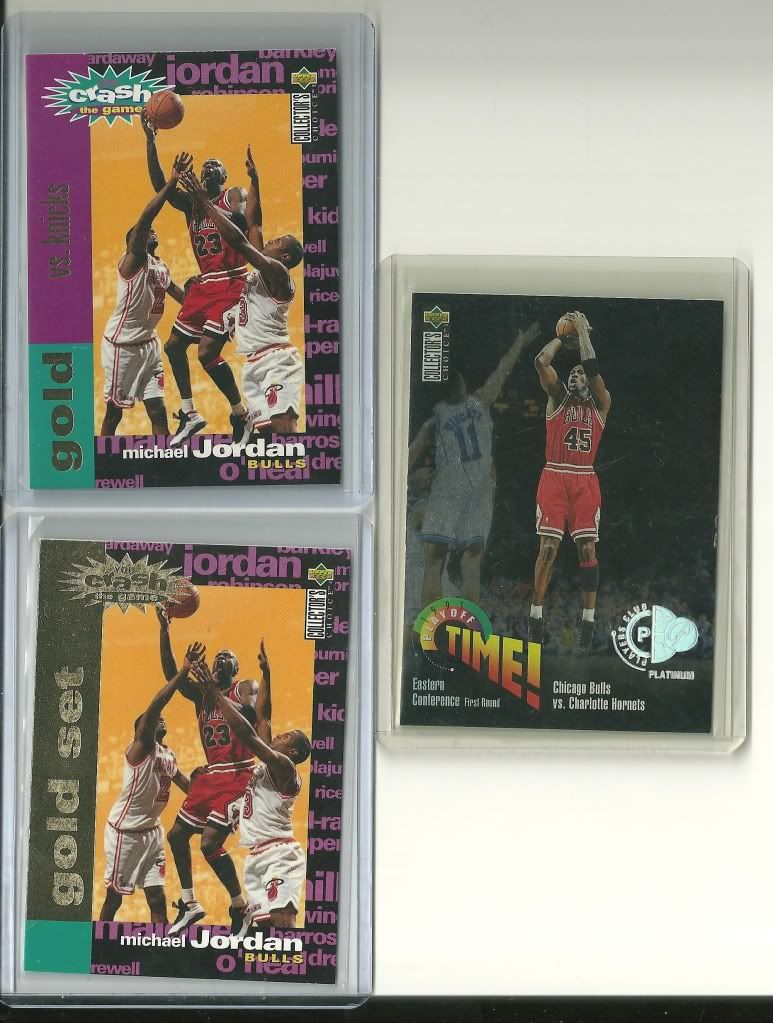 I bought so many packs of these as a kid cause I didn't have the money to buy the nicer stuff most of the time. I remember pulling a redemption card that was 1:720 and I got the "update" sets from this year (95-96) in the regular, player's club and platinum player's club versions. At one point the McDyess platinum RC booked like $60 alone haha. I still have those sets, crazy huh?
Thanks for lookin'..and Happy St. Patty's Day everybody!!
I collect Michael Jordan, Mitch Richmond, and Ohio State players (football and basketball) in OSU gear. I strongly prefer 90's-era cards and use newer cards primarily for trade bait!