01-27-2013, 02:10 PM
RE: Massive MJ mailday with scans!!
With the exception of the PSA 10 MJ (that I got under bv on eBay!) these are all courtesy of the great traders on here!
Had to give up some nice stuff (D-Rose GU piece and skybox RC, Vince Carter auto, etc.), but I think it was worth it. Enjoy!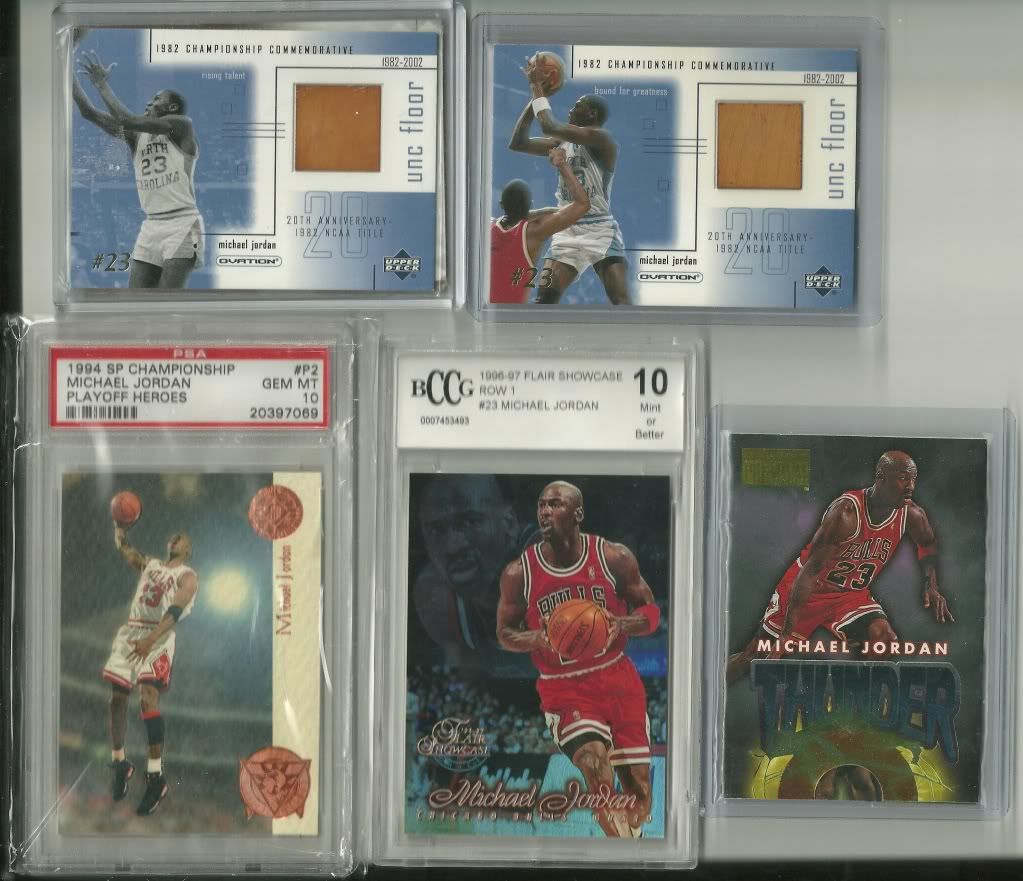 I collect Michael Jordan, Mitch Richmond, and Ohio State players (football and basketball) in OSU gear. I strongly prefer 90's-era cards and use newer cards primarily for trade bait!