01-19-2013, 06:19 PM (This post was last modified: 01-15-2017, 04:48 PM by buckunteer.)
MJ maildays: three more adds, platinum-y feel w/ scan 1-15!
This is probably the last big mailday post I will have for awhile...I have a couple old school boxes coming soon but other than that I gotta back off the spending after blowing through some holiday money haha.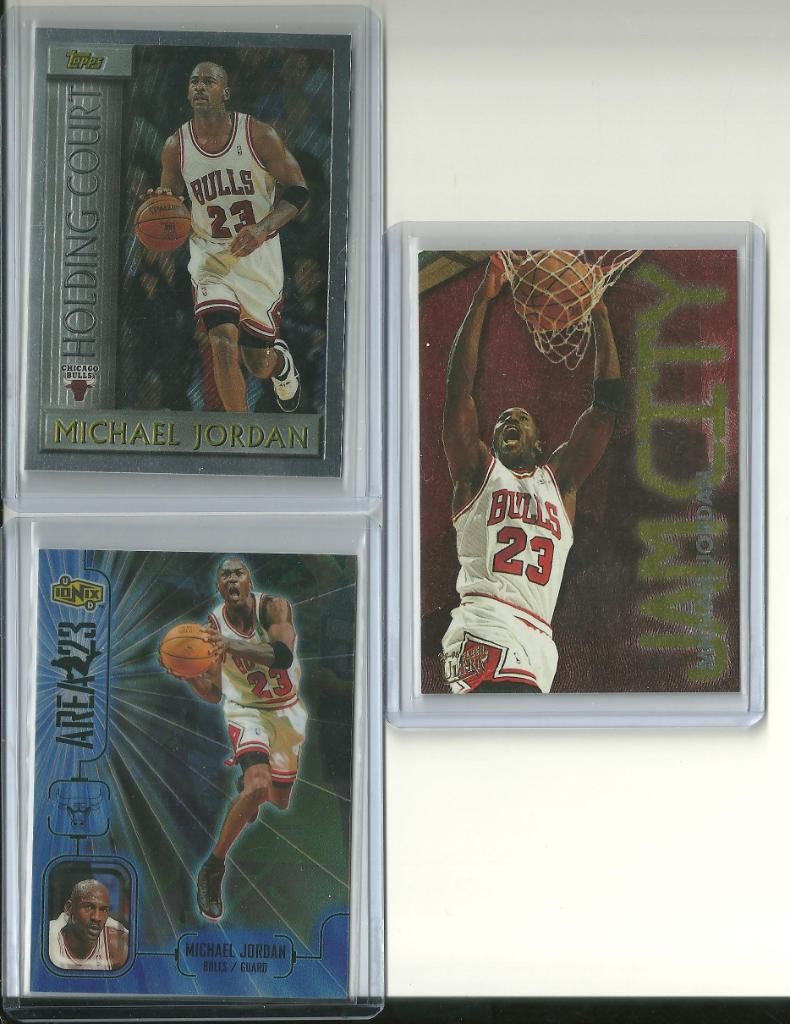 The Jam City was from a trade w/ TBarn, everything else in these scans was bought so clearly I gotta ease up on the spending!
This next scan shows the bulk of the spending in the lower right-hand corner...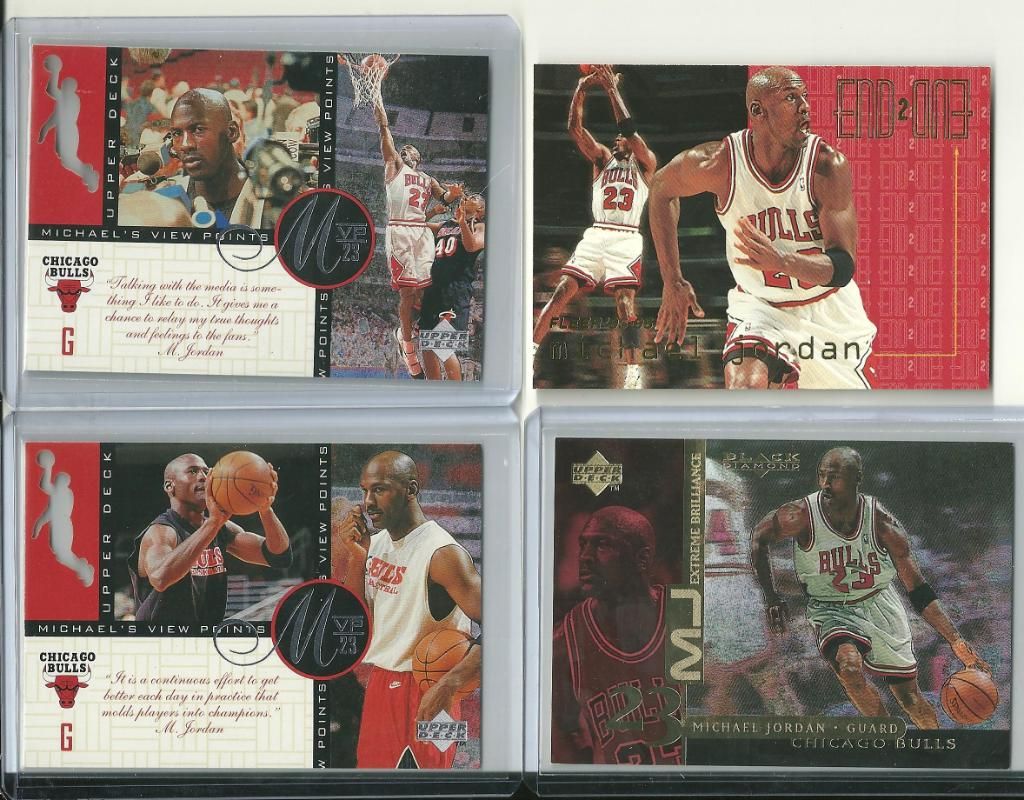 98-99 Black Diamond Sheer Brilliance EXTREME #ed 18/23!! It is now the most valuable MJ in my collection...I'm trying to step up a bit, though my collection will never compare to the likes of ping, hegotgame, and of course Troubless, among others.
Lastly, this card is the result of my "$50 for one MJ" thread...
I think I did pretty darn good, what do you think??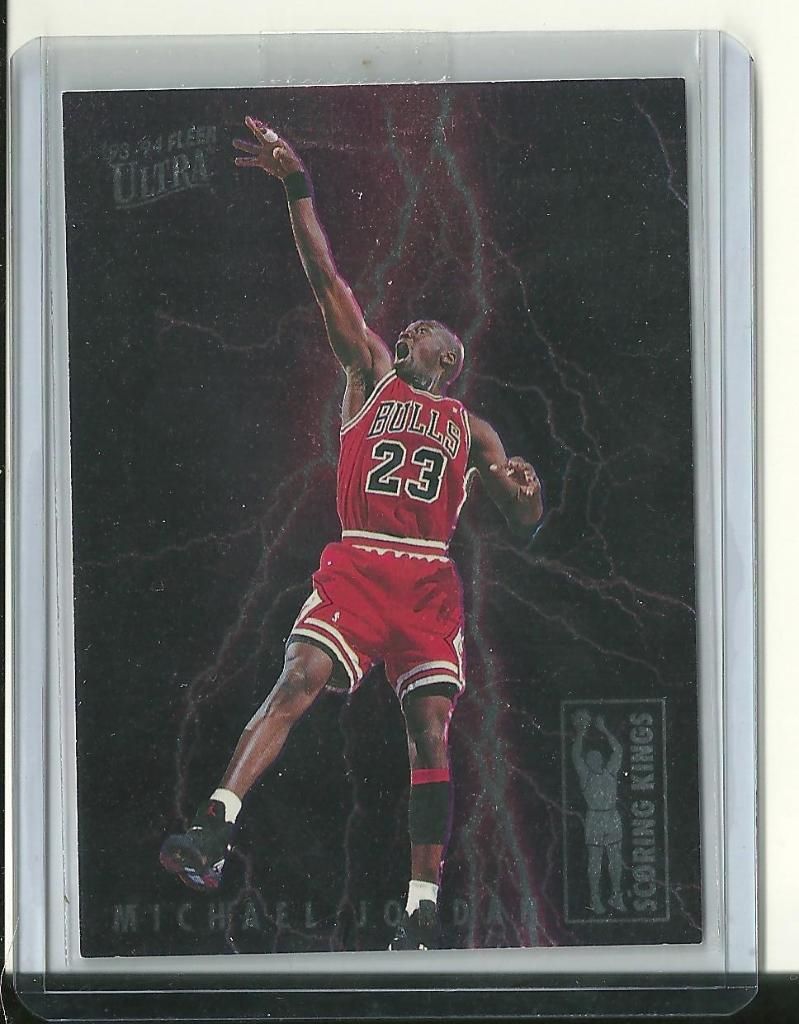 Not sure if the seller wants a shout-out or not since it was offered privately, I'll leave it up to the seller. But I am PUMPED to pick that up, it was in my top 10 wish list of actually gettable cards that I wanted, so the list is down to nine
Thanks for looking everybody!
I collect Michael Jordan, Mitch Richmond, and Ohio State players (football and basketball) in OSU gear. I strongly prefer 90's-era cards and use newer cards primarily for trade bait!