Share Thread:
super collecting hamilton
08-21-2011, 08:41 AM
RE: super collecting hamilton
(08-21-2011 04:12 AM)

jumpman23com Wrote: "you may have a tough time super collecting Josh Hamilton as there is another guy on here who is a supercollector of Hamilton."
"supercollecting someone so late into them being popular seems like it'd be a tough thing to jump into"

The thought process here confuses me. It's 2011 and Hamilton still has a few years left in the league. Besides 1 of 1's that the resident Super Collectors have, why exactly should he NOT start a collection?
I believe it's wiser to start a collection of an established star as the value will tend to hold over time. Simply, it sounds to me that the other collectors are going to have increased competition as new issues are released. Seems like a good idea to me.
I wasn't saying they shouldn't jump into it, I was just saying it seems like it would be a bit tougher unless you had a lot of money to throw into it... I don't just toss the term "supercollector" onto anyone that just collects one player exclusively and has a decent number of their cards...when i think supercollector I think SUPERcollector. flip through the supercollector submission thread.
all I was saying it seems like it would be tough at this point in a players popularity to jump in from 0 to reach that sorta "status"
I more than encourage anyone who likes a player to dive in, and go to town. why collect anything if you aren't collecting what you enjoy?
I think its safe to say, that the wife an I own one of if not the nicest collection of Jonny Venters cards around both in quality and quantity, but due to the small number of cards he has, I wouldn't even start to think of calling us Venters Supercollectors
---
Jonny Venters - Super Collector
Overall Collection (113/157 72% Complete)
base/parallels (85/85 100%)
1/1's (28/72 39%)

always looking for venters 1/1's and 2008/2010 low numbered refractors
08-21-2011, 09:38 AM
rascrush
Member


Posts: 2,299
Joined: May 2011
RE: super collecting hamilton
i have a few gu but thats it for higher end stuff
---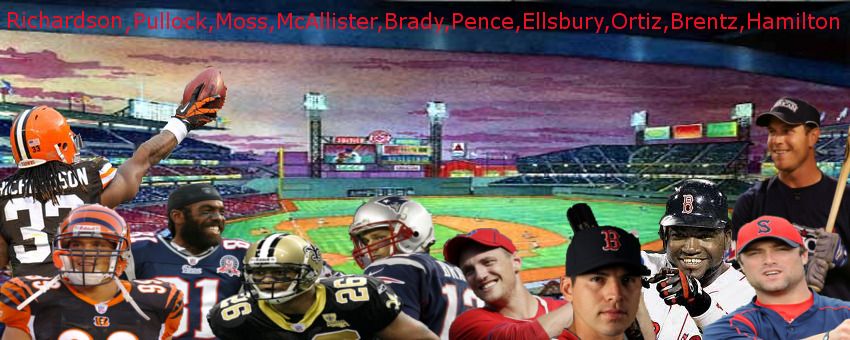 also dez bryant,any bama players in bama uni,john parker wilson,jered weaver,matt kemp,topps triple thread stuff,anthony rizzo
08-21-2011, 11:50 AM
RE: super collecting hamilton
(08-21-2011 06:37 AM)

ceocards Wrote: You're probably going to have a tough time getting trades with only 8 items in your organize.

If you have more than what's in there, why don't you put it in there? You'll have to do it anyway in order to trade it, and you're much more likely to get someone respond to your trade thread.

Unless you're intentionally trading around the system of course, in which case...well...just read through the TOS.
yea thank you i just put a bunch of stuff in it thank you
08-22-2011, 07:09 AM
RE: super collecting hamilton
User(s) browsing this thread: 1 Guest(s)