Share Thread:
03-09-2011, 07:07 PM
RE: Favorite card.
Lots of great looking cards. This one right here is my favorite Kobe: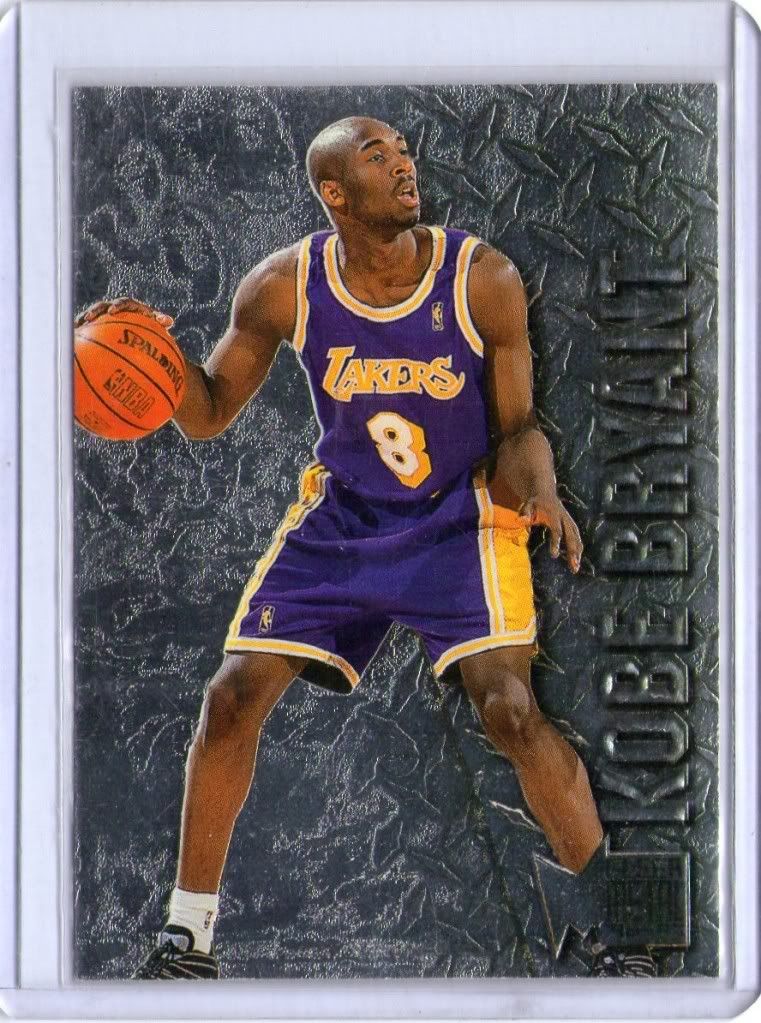 ---
Players I Collect:



[/URL]

Henderson Auto PC Stats:
Non 1/1's Autos: 193/202 95.5%
1/1's: 22/37 59.5%
Jersey #'d - 65
04-01-2011, 09:56 AM
RE: Favorite card.
My new favourite card... been trying to find this for ages after missing out on it a year ago. I FINALLY bought it this week.

04-01-2011, 01:36 PM
RE: Favorite card.
Didn't say most expensive...but this is definitely my FAVORITE!
2001-02 Chinese Feng Bao "Big Rooster" #160 Allen Iverson
---
Collect Michael Jordan, Stockton/Malone/Hornacek/Eaton, Kresimir Cosic, Int'l oddballs
I specialize in hard to find oddities for player/team collectors
eBay Geonut & SluiceBox52 (2000+ auctions)
Photobucket http://s424.photobucket.com/user/odditycards/library
04-01-2011, 02:00 PM
automan
New Member


Posts: 84
Joined: Dec 1996
RE: Favorite card.
This is one of many favorites i have.
---
Interested in trading my sportscards for High end cards of RC's/Superstars from all sports. Sidney Crosby/Kevin Durant/Derrick Rose/Lebron/Jordan/Ichiro Suzuki. Also looking for a Star Pics Auto'd SNL set. Send me a Private message.
04-01-2011, 02:02 PM
RE: Favorite card.
---
Trading ANYTHING in my Photobucket for these cards:

M. Jordan 1986-87 Fleer #57 BGS 8
M. Jordan (BGS)
C. Barkley (BGS)
L. Gehrig (BGS, SGC, PSA)
BASKETBALL GRADED CARDS (BGS)

---> PHOTOBUCKET <---
04-01-2011, 04:07 PM
bdoody42
Jr. Member


Posts: 268
Joined: Jan 2011
RE: Favorite card.
My favorite that I have right now is 09-10 Chris Paul Bowman 48 Auto. Its not high end or anything special but its my first auto of his and I love the way he plays.
---
I am looking for first Chris Paul or Rajon Rondo GU or Autos. After that anything Boston Celtics.
04-16-2011, 06:00 PM
RE: Favorite card.
Arguably my new favourite...
User(s) browsing this thread: 1 Guest(s)