Share Thread:
The Ohio State University Buckeyes collection
02-03-2012, 02:28 AM
mrgonzodad
Sr. Member


Posts: 4,082
Joined: Dec 2008
RE: The Ohio State University Buckeyes auto collection
Buckunteer: Still waiting!
Here are a few cards that are overdue to post, some great people sent them to me out of the blue.
HUGE thank you's to Jeffro023, Mik253 and Mister 264!!!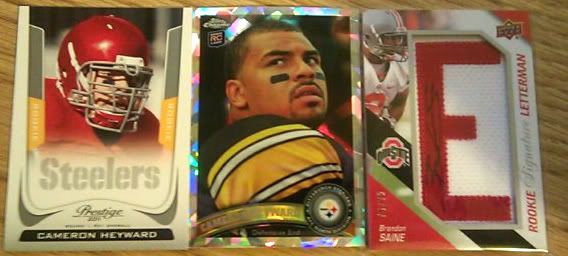 Son of Ironhead's from Jeff, Saine from Mik (I think it;'s my first Saine auto, might have another)
Smith from Jeff, Graham from Mister (first Graham! woot)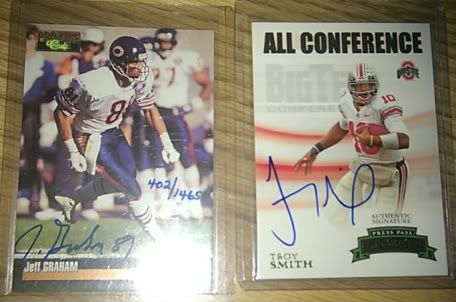 You three are the best, these little pieces of cardboard mean a lot to me right now. Been the roughest month of my adult life and these helped me forget my troubles for a little while.
Go Buckeyes, Beat the Badgers, and go Beckett peeps!
Thanks for looking!
---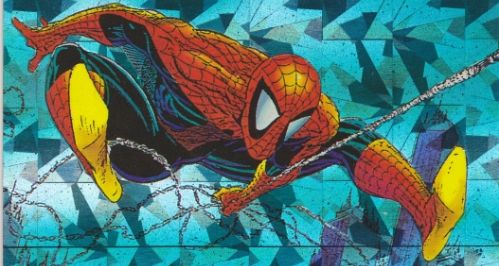 User(s) browsing this thread: 1 Guest(s)