Share Thread:
12-22-2012, 01:50 PM
My $250 toilet flush...
Had the itch at the mall yesterday (our only LCS until I hit Denver or Cheyenne) so bought a box of Absolute and Strata. Should have taken the cash and flushed it straight down the toilet...would have been more satisfying.
Absolute: You know you're in deep sh** when your veteran auto is a second year kid with only 500 yards receiving.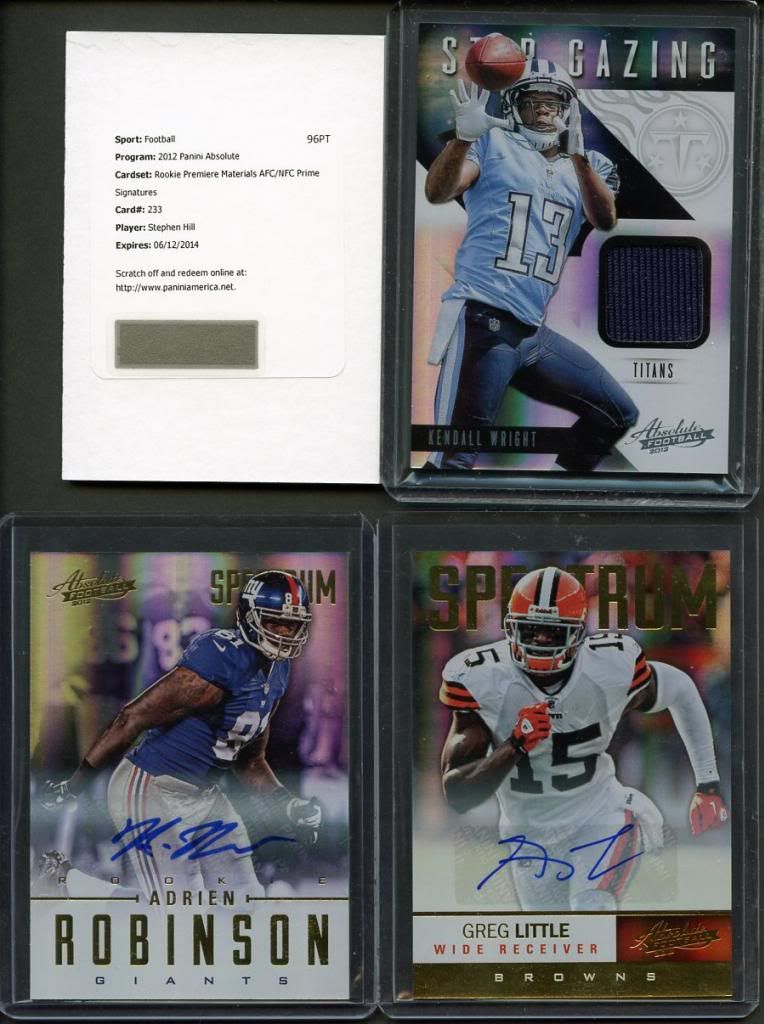 Strata: Even worse. It's truly sad when the best hit is the $10 base Luck. Of course, the sting is that the guy in front of me pulled a 3 color patch/auto of Doug Martin. The guys at the shop said "oh, you got Pead on." Uhhhhh, yeah. You think??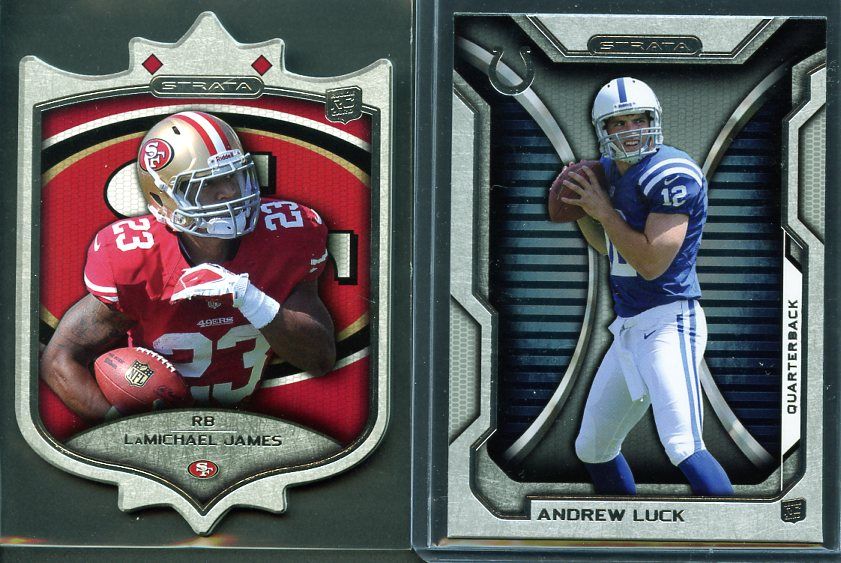 ---
I like cards serial numbered 34/xx
Still working on 2009 Topps Magic Autos
User(s) browsing this thread: 1 Guest(s)