Share Thread:
2011 Topps Chrome Jeter - Color Ref
10-02-2012, 01:11 AM
RE: 2011 Topps Chrome Jeter - Color Ref
(10-01-2012 11:28 PM)

bdkane72 Wrote: I personally don't think Jeter is ever the worst person to collect. You probably mean for getting good deals. He's one of the hardest to collect due to his popularity.

FYI, I don't collect him, I just need his cards to complete the sets. I'm probably out of luck on the red refractors, but I think I can get the others.
I didn't mean it in the way you said it. I ment it more so that I have seen his cards go for crazy prices some more than I am willing to give out right now and I believe I am one of his Top 10 collectors. Honestly I believe Nelson would have to be top 3 if not number one as he has an impressive collection and he owns 3 of the 4 cards that are on my top 4 needs list (Mirror Gold, Studio Silver Proofs, Zenith Artist's Proof's) This is just talking about the 1996 cards I want that he has.
---
Derek Jeter Collector from 1992-1996. 305 out of 306 99% complete.

1450/1919 1990's Jeter cards 76%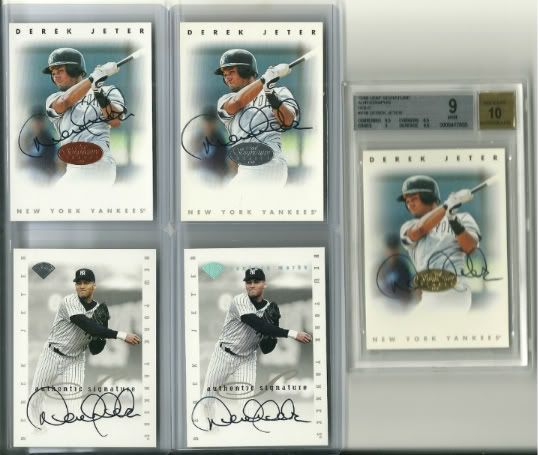 User(s) browsing this thread: 1 Guest(s)