Share Thread:
01-01-2012, 04:15 PM
Trip to the Hobby Box!!!
Me and the wife took a small vacation down to Wilmington Beach NC. While there I had always wanted to visit Chris' shop The Hobby Box (knew of him from youtube). Anyway I was told I could get a couple of boxes so I picked out a box of Zenith Hockey and Ultimate Hockey. She Decided to pick out the Elite Black Box basketball. The big hits are shown below. as for now all are not for sale or trade.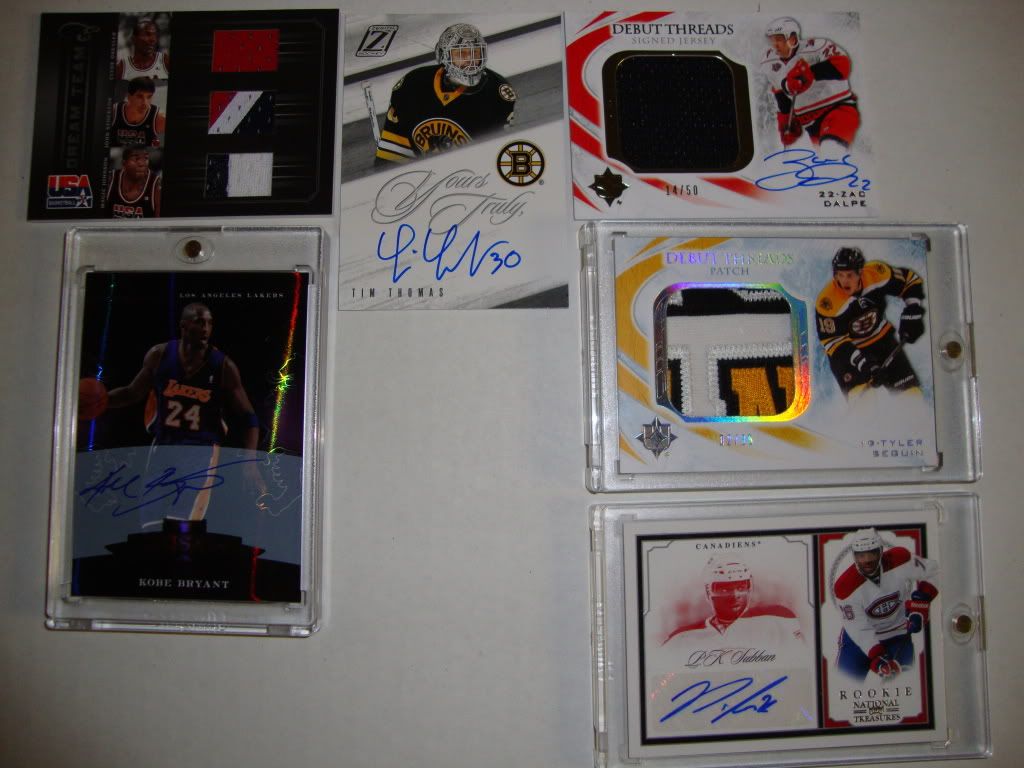 User(s) browsing this thread: 1 Guest(s)