Share Thread:
09 Americana Retail breaks
07-04-2009, 08:07 AM
rkyrocrat
**No Trades Allowed**

Posts: 801
Joined: Nov 2006
09 Americana Retail breaks
My girlfriend and roomate loved the last years of Americana and Celebrity Cuts. So when this years Americana came out it was obvious they would want to get some. After going to the card shop and they were out we had to stop at target on our way home and in the cards section there were 8 boxs of Americana. Doing the math I figured that it was worth it... I could do without a box from the shop for a bit.... So we grabbed them and headed for checkout.
Not too bad for the price.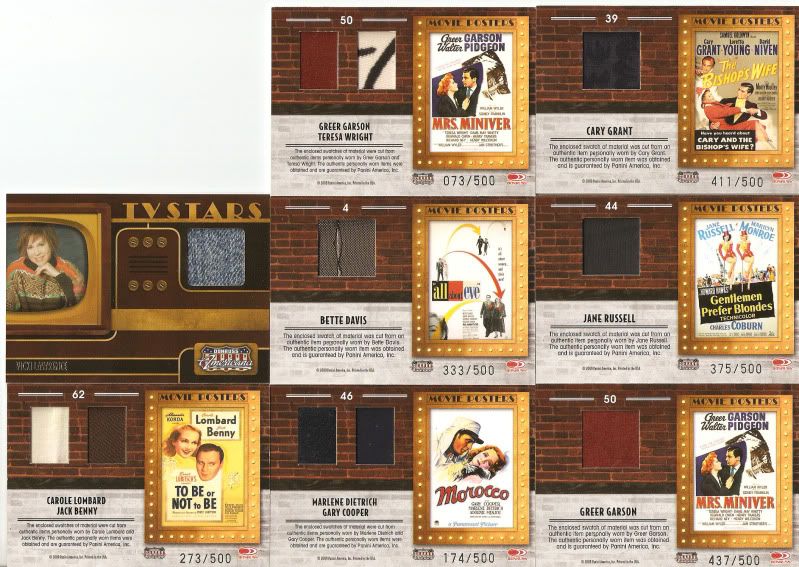 ---
Collect Goaltenders- Belfour, Joseph, Miller, Nabokov. Vintage hockey, football,
and baseball.
07-05-2009, 11:08 AM
chrisolds
Member


Posts: 1,413
Joined: Dec 2000
09 Americana Retail breaks
I like this year's Americana. Have had similar results with blasters -- mostly movie poster cards.

---
Chris Olds
Editor, Beckett Media
Email: colds@beckett.com
Twitter: chrisolds2009
http://www.beckett.com/news

User(s) browsing this thread: 1 Guest(s)