Share Thread:
PRINCE OF PATCHES CONTEST!!! CONGRATS JFRENCH ON YOUR JETS VICTORY!!!!
11-27-2011, 07:37 AM
(This post was last modified: 11-27-2011 07:40 AM by jaykayzee.)
jaykayzee
Sr. Member


Posts: 2,665
Joined: Jan 2002
RE: PRINCE OF PATCHES CONTEST!!! CONGRATULATIONS JAYKAYZEE!!! WHO'S NEXT :D
Wow THANKS ALL!!! I was just kinda passing thru and wanted to add the Rice to the parade!! Gee, I wasn't ready for this...
how about some AFC East love for...The Buffalo (B)ills..
This will give a Bills fan a chance to feel like a winner..LOL!
---
Here.. I'll start :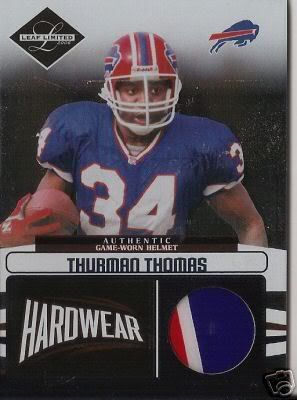 ---
''I've never been in style, so I can never go out of style." - Lillian Gish ( 1
893 - 1993)
User(s) browsing this thread: