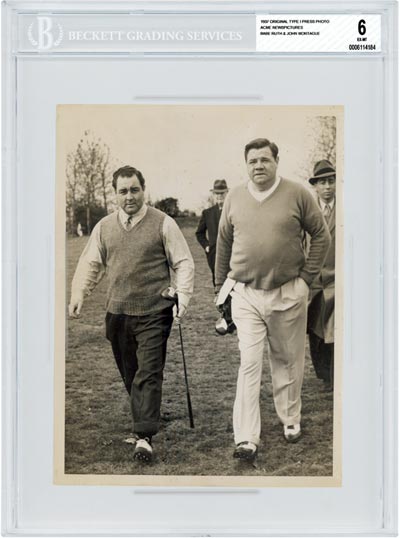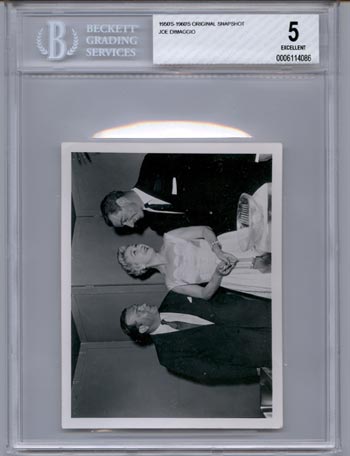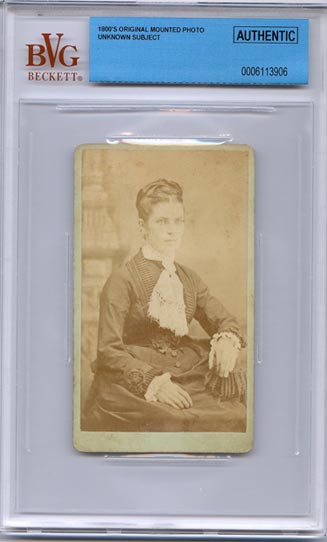 Grandma's 1925 Spring Training Snapshot with Lou Gehrig. A news photo of Michael Jordan as a UNC freshman. Bela Lugosi posing in a 1931 movie still as Dracula.
The list of collecting possibilities is endless...
Announcing a new service from Beckett Grading Services – original photograph authentication and grading. From news photos, wire photos & movie stills to snapshots, polaroids & 1800's mounted photos, BGS/BVG is ready to prove that your photos are worth much more than a thousand words.
With a choice between authentication & encapsulation only, or with a numerical grade added, both services provide these inherently fragile artistic images with the best preservation and presentation capabilities on the market.
Teaming with noted photograph experts, Beckett is now able to authenticate, grade (optional), encapsulate, and label your photographs, without adding unsightly stickers or holograms to the surface, and securing them in a tamperproof, archival-safe holder.