Ever wanted to spend a day with one of the Trophies from the NHL?? Well sadly, most of us wont be able to, and it will just remain a pipe dream.... But now you can have the next best thing!!! Starting as soon as i get off my bum and get the ball rolling, you can spend a day with Lady Byng!!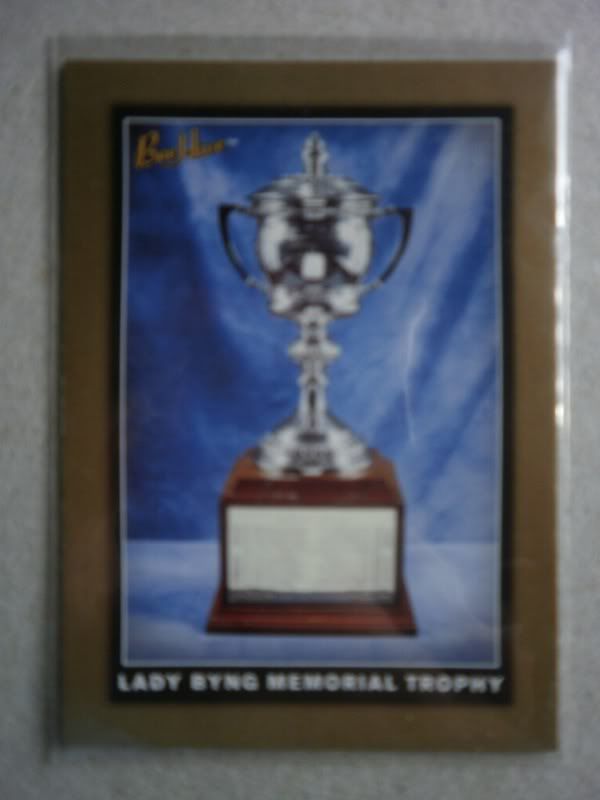 This card is going to be sent around the world, and you can have a day with it, to do whatever you like! (Please dont burn it, or intentionally damage it, no need for killjoys lol) Take a day out to show the lovely lady around your hometown, or even take her to a hockey game, or an event thats on locally!
Takes some photos or yourself and the maybe the closest thing you'll get to having a day with one of the NHL trophies, and post them back in this thread, it will be accompanied with a custom made Passport, to keep track of where shes gone, and how far her travels have been. Once received a turn around of 1-2 weeks at the max would be great, to keep her on the move and exploring the planet.
If you're interested, write on this thread, or send me a PM, and ill add you to the "destination list".
Thanks!!
COMING SOON: Facebook page or something like that.
DESTINATION LIST (in no particular order, surprise someone with the lady!!)
Pens Fan Addict
Swjrp10
Wickabee
Pens1Fan
Rayeates
Bruinsfan08
Alto4life
Tha Penguin
Bluefrozencanuck
timmy5179
dam1057
mrwildcat
opierocks
roussy35
bonnev659
onoxxxregretso
Optimus_Prime
and of course meeeeeee........