Zebra Prizms Highlight Early 2018 Select Football Activity – Beckett Pricing Insider
This edition of the Beckett Pricing Insider is brought to you by GTS Distribution. Watch Go GTS Live – The Hobby's Web Show, every Thursday at 9 PM EST.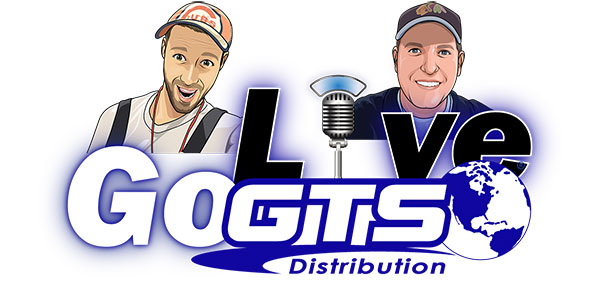 2018 Select Football from Panini America is now live and the set is in the Beckett Database. Each hobby box has 12 packs with five cards per pack.
There are a lot of familiar elements in this product as well as some new editions for collectors to chase. One of the main draws to this product for collectors is the rainbow of parallels. This year sees the number of parallel sets jump to 17, up from 14 in 2017.
One of the newest parallels is the Zebra Prizm, which are a tough case hit. Given their rarity, these should be some of the most sought after cards in the product. There is already a sale of a Philip Lindsay card that sold for $675. A second copy of the same card closed at $136.38. A Baker Mayfield sold for $555. Another one is currently over $300 with several days left in bidding.
It's not just rookies that are fetching big prices for Zebras. Three Patrick Mahomes Zebra Prizms have topped $500 so far.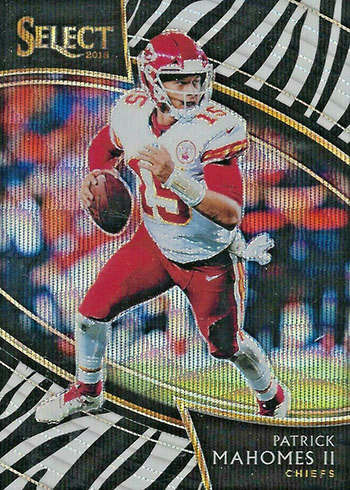 With just one per case, you're looking at 300 cases to hit a particular card. Although print runs haven't been released for these, there can't be many copies of individual cards.
There are plenty of inserts, autographs and jersey autographs for collectors to chase as well. The Rookie Signature Memorabilia sets are always top sellers from this product on the secondary market.
Another reason for Select's popularity is that it grades well.The cards are all printed on a thicker stock than most sets, meaning they're sturdy and they hold up better. Although from last year, a BGS 10 of a 2017 Select Rookie Signatures Prizm Gold Patrick Mahomes card recently sold for over $3,000.