Your Turn: What's your favorite "other" card?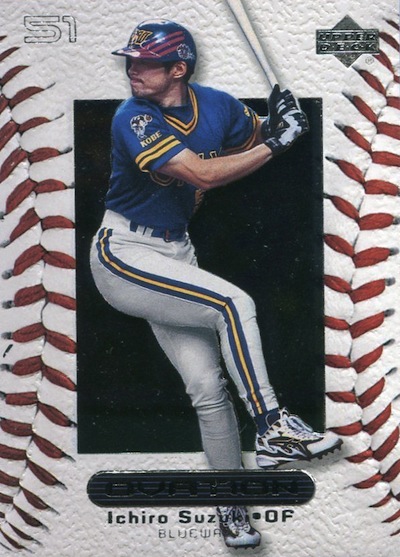 By Chris Olds | Beckett Sports Card Monthly Editor
We all have our favorite players an our favorite cards from the stuff that seemingly everybody collects — or at least stuff everyone is familiar with — from the Big Four sports.
For the upcoming "Others Issue" of Beckett Sports Card Monthly, though, we want to hear about your cherished cards from the sports that aren't baseball, football, basketball or hockey — or at least not the typical stuff from those sports.
Better yet, we want you to show us your favorites — as long as they aren't the norm — show us and tell us about your favorite card or set in the comments below.
I've got plenty of cards in my own collection that I find interesting for varying reasons. One small niche that I add to from time to time is my stash of Japanese baseball cards — cards made for Nippon Professional Baseball and released in Japan. I have an album tucked away somewhere among the items in my fan cave that is full of singles picked up through the years just because they stood out as different or unique to me. Why? Just for fun. One of them is a 2000 Upper Deck Ovation Japan card of Ichiro Suzuki (above) that I pulled from a pack. Why? It seemed like something that was unique and interesting for the price — and it pre-dates his 2001 MLB Rookie Cards.
Tell us about your favorite "other" cards below and we'll show some of the more-interesting ones in the next issue.
Chris Olds is the editor of Beckett Baseball and Beckett Sports Card Monthly magazines. Have a comment, question or idea? Send an email to him at colds@beckett.com. Follow him on Twitter by clicking here.