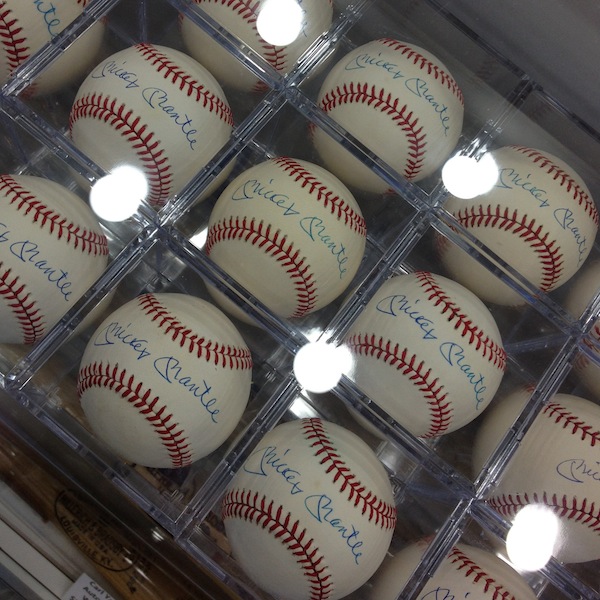 By Chris Olds | Beckett Baseball Editor | Commentary
The National Sports Collectors Convention — the show of all card shows — is less than a week away and truth be told I don't have a single, unquestioned item on my want list.
Why? Because I'll know it when I see it — and I'll know even more when I see the price tag. (That's how I roll.)
You see, at The National you'll see things you've seen many times — and you'll see so much that it will numb your senses in that good way that only cardboard and collecting can. Even if your hobby is merely window-shopping, it's without question the place to be beginning next Wednesday evening and running through Sunday. Want to see a display case full of 1952 Topps Mickey Mantle cards? It'll likely be there. Want to see wax packs likely older than you are? Some of you will. Want to see game-used memorabilia? There will be plenty of that, too.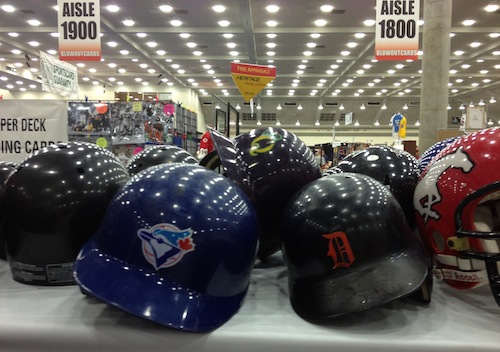 You'll see stuff that you may not have imagined finding, let alone had on a want list.
You'll see plenty at auction house booths, at the booths of trading card companies and even at the Beckett Media booth where priceless treasures are displayed, wrappers are ripped for redemptions and card-grading and scavenger hunt rewards and much more can be witnessed. 
And our Question of the Moment is this … If you could find a single item or card — and only one — at The National what would it be?
Tell us in the comments below … maybe someone will help you find it or grab it for you!
Chris Olds is the editor of Beckett Baseball and Beckett Sports Card Monthly magazines. Have a comment, question or idea? Send an email to him at colds@beckett.com. Follow him on Twitter by clicking here.