Your Turn: What's in the cards for 2012?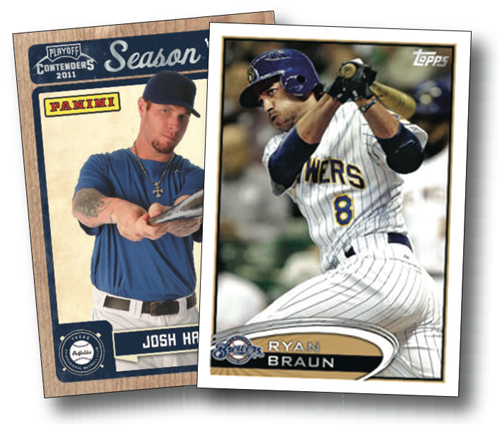 By Chris Olds | Baseball Editor | Commentary
You may have seen the Your Turn page in nearly every issue of Beckett Baseball where we showcase stuff that is all about you. You can see your comments on hobby topics and get chances to win cool stuff in contests all on one page.
This coming year could be different for baseball card collectors with Topps as the sole MLB licensee but with Panini America being a new player on the field with its MLBPA license. We want you to get out your collecting crystal baseball and tell us what you think the hobby will look like next year.
Here's the question for our next issue: What do you predict seeing for baseball cards in 2012? (Baseball only. Take our poll after the jump.)
Please include your name and location with your comment below — we will only run items with that information. A selection of your answers will appear in the next issue along with our next batch of contests and giveaways found only in the magazine.
Loading ...
Chris Olds is the editor of Beckett Baseball magazine. Have a comment, question or idea? Send an email to him at colds@beckett.com. Follow him on Twitter by clicking here.