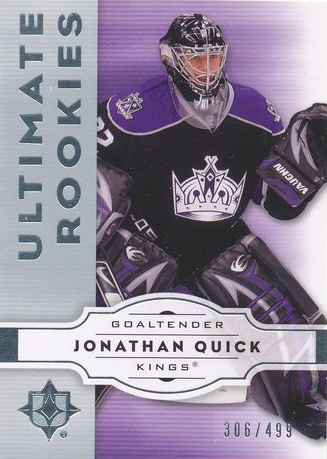 We're focusing on goalies for the upcoming issue of Beckett Hockey and we have a few opportunities for collector participation.
Here's how you can weigh in and how you might just get to see your name in print: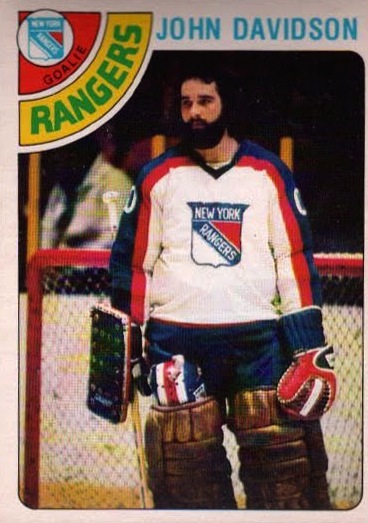 Make fun of your collection
This John Davidson card (1978-79 Topps #211) is only worth about 60 cents, according to the Beckett OPG. But come on, it's priceless in so many ways. Visit the Beckett Facebook page and leave a comment with your comedic caption. We'll run the most LOL-worthy captions in the upcoming issue.
Additionally, feel free to dig through your binders and post your favorite funny goalie cards with commentary on this thread.
Show off your goalie SuperCollector stash
Shoot us an email to readersrock@beckett.com or brag on the hockey forums about your massive netminder collection. Be sure to include your name, your age, where you're from, a few key numbers (rookie cards, inserts, memorabilia, etc.), a brief narrative describing your goalie obsession, and a photo of you standing among your crease-dedicated carboard glory.
Even if you don't have a Super Collection, you can still get your name in the magazine by posting or sending us a photo of your best goalie pieces.
The great debate: Who is the all-time greatest hobby goalie?
Put career statistics aside for a moment—or not. We're looking for collectors to consider which goalie has had the greatest impact on the hobby. Comment below with your nominee and don't be afraid to ruffle a few feathers.
Masked man of the moment: Who is the all-time greatest goalie right now?
Do we default to Jonathan Quick because he's been a beast during the playoffs? Or is it a veteran who didn't make a save during this year's Stanley Cup chase? Tell us who's king of the crease right now.
Got it? Good.  Let the masked-men mania commence.