Your Turn: Should there be more St. Patrick's Day cardboard?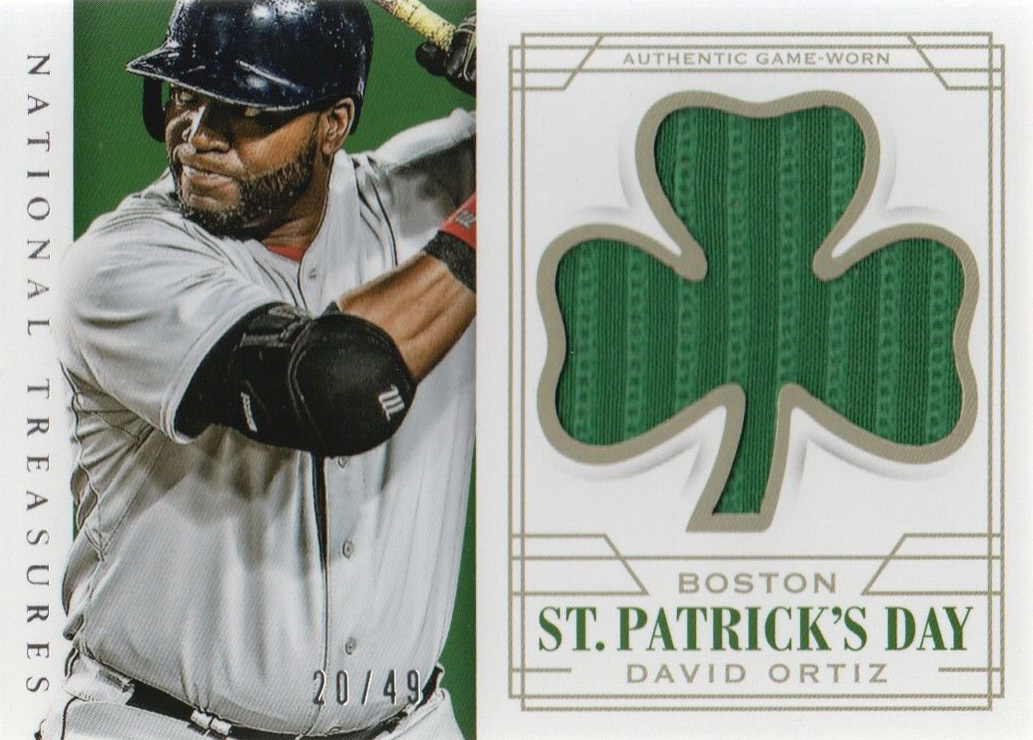 By Chris Olds | Beckett Baseball Editor
Today's the day where one of the sports world's simpler traditions happens without a whole lot of fanfare — St. Patrick's Day jerseys.
Sure, for some teams — the Oakland A's or the Boston Celtics, for example — there's not much all that special about donning your team's colors with extra green involved. But for other teams it's something quite different from the norm and also a way to sell more merchandise.
Today, many MLB teams will wear green uniforms — and it's something that we don't often see make its way into cardboard. Sometimes there will be a photo here or there in a set. Other times, a swatch from a jersey will be found in a game-used memorabilia card — and that can sometimes create confusion despite the fact that the green swatches are inherently more unique than others because they are often only worn once a year.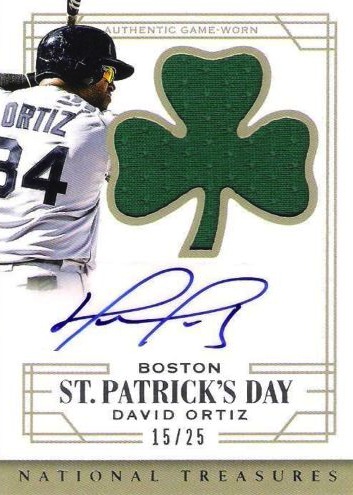 Just last year Panini America created cards showcasing game-used memorabilia for four members of the Boston Red Sox — David Ortiz, Xander Bogaerts, Jackie Bradley Jr. and Dustin Pedroia. There were just 14 unique cards made and fewer than 500 cards in all with a shamrock swatch and a piece of a green jersey embedded inside. Sure, there have been other cards with green swatches but these were, as far as this writer remembers, the first to showcase and note the holiday tie-in.
And that leads us to our question of the day … Should there be more St. Patrick's Day cardboard?
Chris Olds is the editor of Beckett Baseball and Beckett Sports Card Monthly magazines. Have a comment, question or idea? Send an email to him at colds@beckett.com. Follow him on Twitter by clicking here.