Your Turn: How has the Web changed the hobby?
How has the Internet changed your hobby?
It's a bit of a loaded question because there are countless possible answers — it might be better to ask whether there are ways it hasn't changed collecting.
Better yet, though, we figured we'd just ask you — because there just might be many different answers for many different people. Dealers might sound different than collectors. Manufacturers might have differing answers, too. You're all out there.
For the next issue of Beckett Sports Card Monthly, we're going to explore some of the ways that the Internet has transformed collecting, the industry, the market. For one part of the issue, we're planning to showcase your answers on this wide-ranging topic. Leave your comments — with a name and location — below and we'll showcase the most notable ones in the magazine.
Also, be sure to take our polls asking you about the Internet's influence after the jump.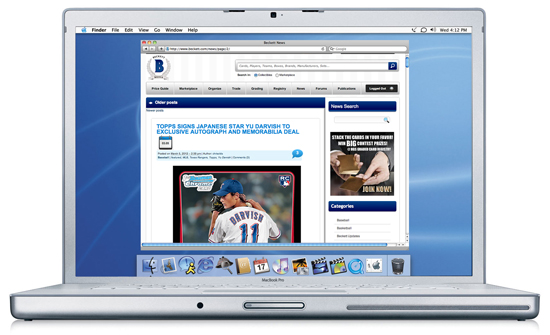 Loading ...
—
Loading ...
—
Loading ...
—
Loading ...
—
Loading ...
Have any other stuff you want to talk about on the topic? Tell us in the comments below.
Chris Olds is the editor of Beckett Sports Card Monthly magazine. Have a comment, question or idea? Send an email to him at colds@beckett.com. Follow him on Twitter by clicking here.