Your Turn (BSCM): What's your favorite type of game-used memorabilia card?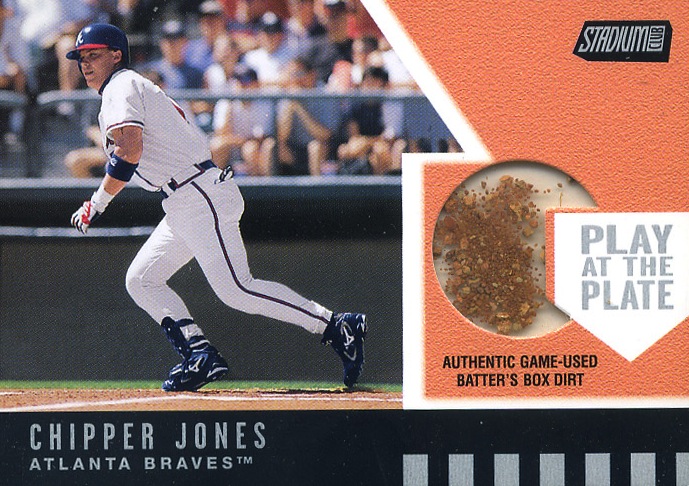 By Chris  Olds | Beckett Sports Card Monthly Editor
It seems like everything has been made into a memorabilia card through the years — though some items moreso than others.
Now, we want to know which ones stand out to you … which types of cards you'd want to see in future card sets?
We're not wanting a dream list or a who's who of sports legends. We simply want to know …
What types of game-used memorabilia cards would you like to see more of (in any sport)?
Maybe you're a fan of the simple jersey swatch — jumbo-sized? Maybe you're a fan of the few game-used dirt or artificial turf cards that have been made?
Maybe you'd like to see a pair of gane-used Air Jordans become memorabilia cards — or maybe a pair of football pads?
Maybe a batting helmet? Batting gloves? Or are you fans of baseballs, footballs and basketballs? Maybe you like stadium seats?
We want to know what you think should be made into a memorabilia card.
Are there any obvious items that just haven't been done yet?
Tell us in the comments field below. A selection of the best answers just might appear in next month's Beckett Sports Card Monthly — which will focus on game-used memorabilia and more.
Chris Olds is the editor of Beckett Sports Card Monthly magazine. Have a comment, question or idea? Send an email to him at colds@beckett.com. Follow him on Twitter by clicking here.