Your Turn: Beckett Baseball – Can casual sell cardboard? (take our poll after the jump)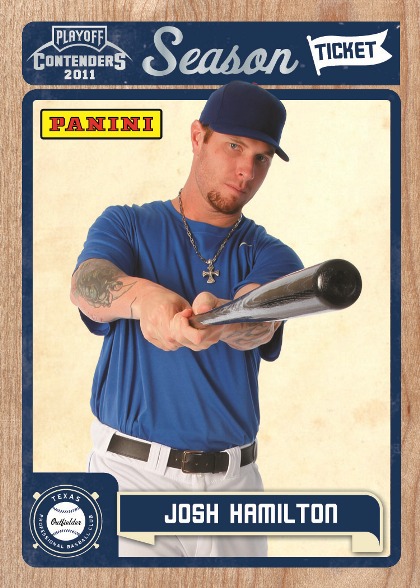 By Chris Olds | Baseball Editor | Commentary
You may have seen the Your Turn page in nearly every issue of Beckett Baseball where we showcase stuff that is all about you. You can see your comments on hobby topics and get chances to win cool stuff in contests all on one page.
With Panini America recently gaining a group license from the MLB Players Association to start producing baseball cards this year, the company is in a unique position — its challenge is to produce cards of MLB players while not showing them in their MLB uniforms — or at least with logos (their use is authorized only by MLB Properties) while also using casual photography. Unlike other companies, who have found themselves in the position of having just one license likely due to financial limitations, Panini might be positioned to do these cards the "right way" with a mix of studio photo sessions and other alternative design approaches using a mix of casual and logoless uniform photos. Spokesman Josh Hamilton said he appreciated being able to show things such as his cross on his card, calling the approach "real."
We'll have more on this topic in the next magazine — and we want your two cents inside the issue as well: Here's the fundamental question: Can casual sell cardboard? Tell us why … or why not.

Loading ...



Please include your name and location with your comment below — we will only run items with that information. A selection of your answers will appear in the next issue along with our next batch of contests and giveaways found only in the magazine.
Chris Olds is the editor of Beckett Baseball magazine. Have a comment, question or idea? Send an email to him at colds@beckett.com. Follow him on Twitter by clicking here.