How to Get $20+ Store Credit for Your Judge and Goldschmidt 2022 Topps Chrome Cards
When you click on links to various merchants on this site, like eBay, and make a purchase, this can result in this site earning a commission.
Aaron Judge and Paul Goldschmidt might be the 2022 American League and National League MVPs, but their base cards in 2022 Topps Chrome Baseball probably wouldn't run you more than a dollar or two. At least they didn't. Now through the Topps MVP Buyback Offer, commons for both can fetch $20 in store credit — more for parallels — when you trade them at participating hobby shops.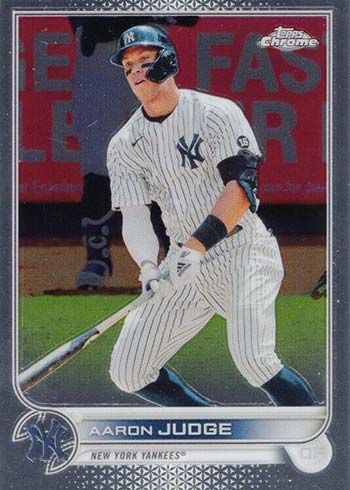 The MVPs are part of a new buyback program Topps is launching in partnership with more than 300 hobby shops in the United States.
How the Topps MVP Buyback Offer Works
The concept is simple. Collectors can take copies of 2022 Topps Chrome #82 Paul Goldschmidt and #99 Aaron Judge to participating shops and trade them for store credit. Base versions get you $20 and Refractors without serial numbers $40. Serial-numbered Refractors with more than 100 copies get $100 and parallels numbered to less than 100 copies fetch $200.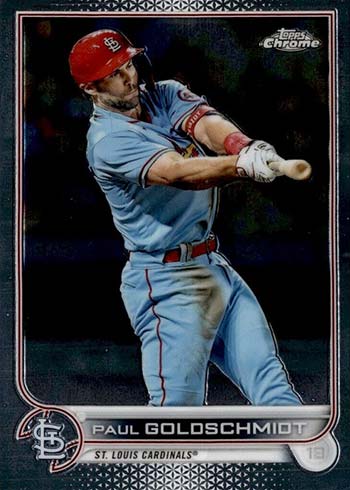 Only 2022 Topps Chrome Baseball cards are eligible, including the Logofractor and yet-to-be-released Sonic versions. A full list of valid Judge and Goldschmidt cards for the program is posted here.
For those that don't have a nearby shop, they can send in cards to either Dave & Adam's or Blowout Cards and they'll offer store credit. A form must be filled out and sent with the cards.
There is no official limit on the number of cards a collector can redeem, however it is up to the discretion of individual shops.
The Topps MVP Buyback Offer isn't a short promotion. It begins on Saturday, November 26 and is scheduled to run through the end of March, 2023. That said, some shops may end it early and Topps could choose to do so on their own.
Not surprisingly, there was a rush on 2022 Topps Chrome Aaron Judge and Paul Goldschmidt cards as soon as Topps announced the program. Online places like eBay and the Beckett Marketplace were quickly picked through or saw prices raised significantly.
According to Topps' FAQ for the program, they do have a plan for the buyback cards but they're not saying what just yet.