Young Guns Exclusives: Beckett Pricing Insider
This edition of the Beckett Pricing Insider is sponsored by Grizzly Sports Cards.

I was recently taking a look at some realized pricing on the Upper Deck Young Guns Exclusives because of how hot that parallel is and I have to admit that I was a little taken aback by what I found. Not only do these cards numbered out of 100 perform well out of the gate, but some of them carry some significant weight years after their release. Just scrolling through the list I saw names like Carey Price, John Tavares, Evgeni Malkin and Jack Eichel all towards the top of the list.  Most of the aforementioned cards top out in the $250 to $500 range, but there are a few other names that have fetched some serious scratch recently.
2015-16 Upper Deck Exclusives Connor McDavid
No surprises here right? Connor is the king of all things hockey whether it be on the ice or on cardboard and this card is just another example of that. In a world where cards numbered to 100 don't really move the needle, this one breaks the rules and shatters that barrier.  A copy recently sold for $4,000 helping to maintain McDavid's place at the top of the hockey card market.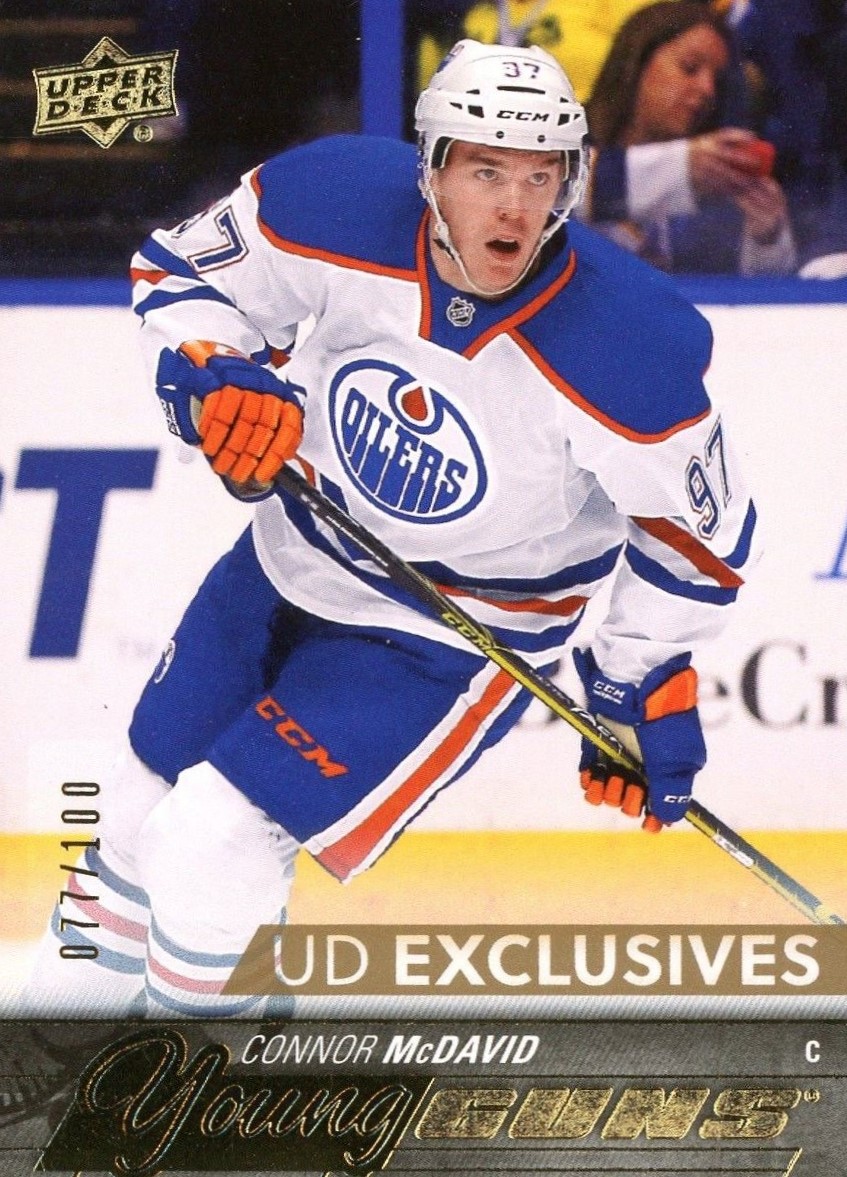 2016-17 Upper Deck Exclusives Auston Matthews
Matthews started the season strong before his injury put him on the shelf for a few weeks, but that hasn't really detoured collectors from picking up his cards. A prime example of that is his Young Guns Exclusives that recently sold for a $2,000. There was so much excitement around the Leafs coming into this season and Matthews was, and still is, a huge part of that hype. His return to the ice is imminent and you can expect for his cardboard value to continue to stay strong as well.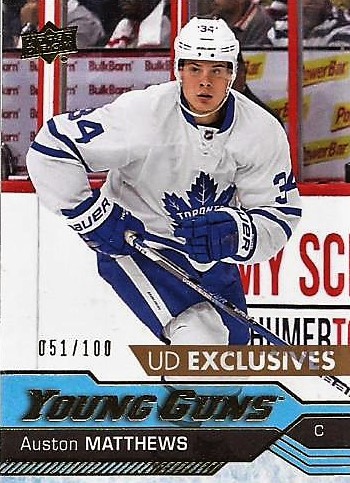 2018-19 Upper Deck Exclusives Elias Petterson
I have to admit that I wasn't quite ready to pass this kid the mantle of hottest rookie of 2018-19 but here I am copping up to it. His Young Guns is the best thing going on the market right now. However, when you add the Exclusives aspect to it, it becomes some serious cash for a kid that all of BC is banking on. You can grab one of these in the $700 to $1,000 range right now, which isn't bad if he continues to produce the way he currently is.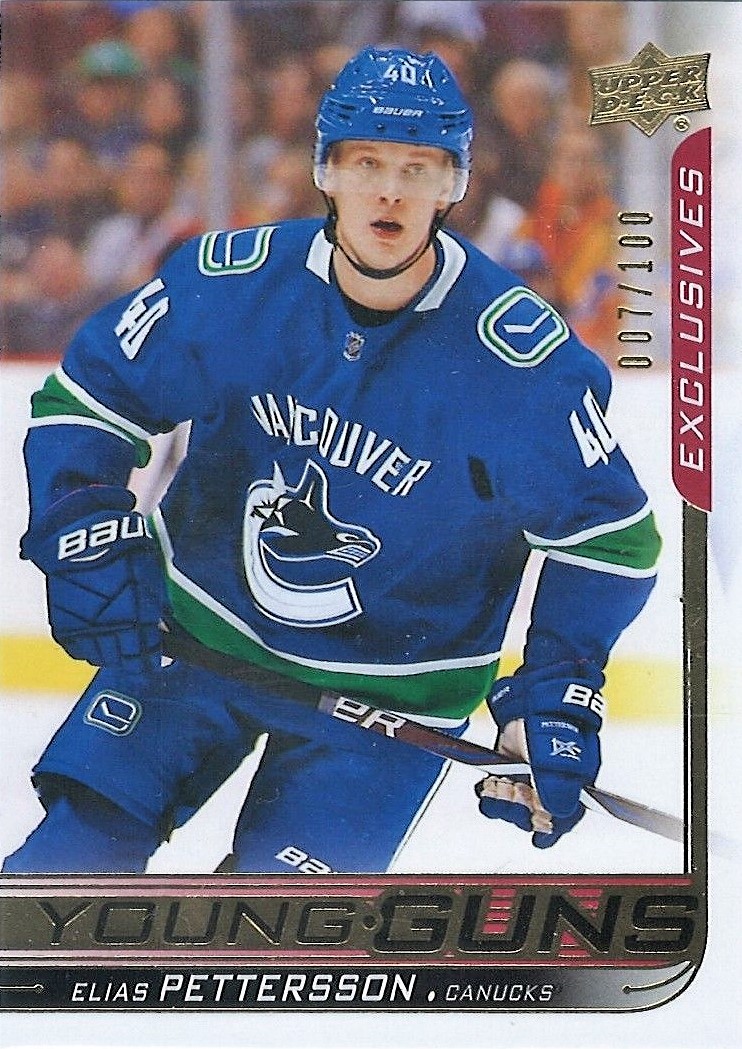 I did want to make mention that all of the recorded sales are raw cards. High-grade examples of these cards really command a premium on the secondary market.  Just keep that in mind as you are hunting these down for your collection.