One More Reason to Love Game-Used Bats
It's no secret that baseball players can be a superstitious, ritualistic and detail-oriented bunch.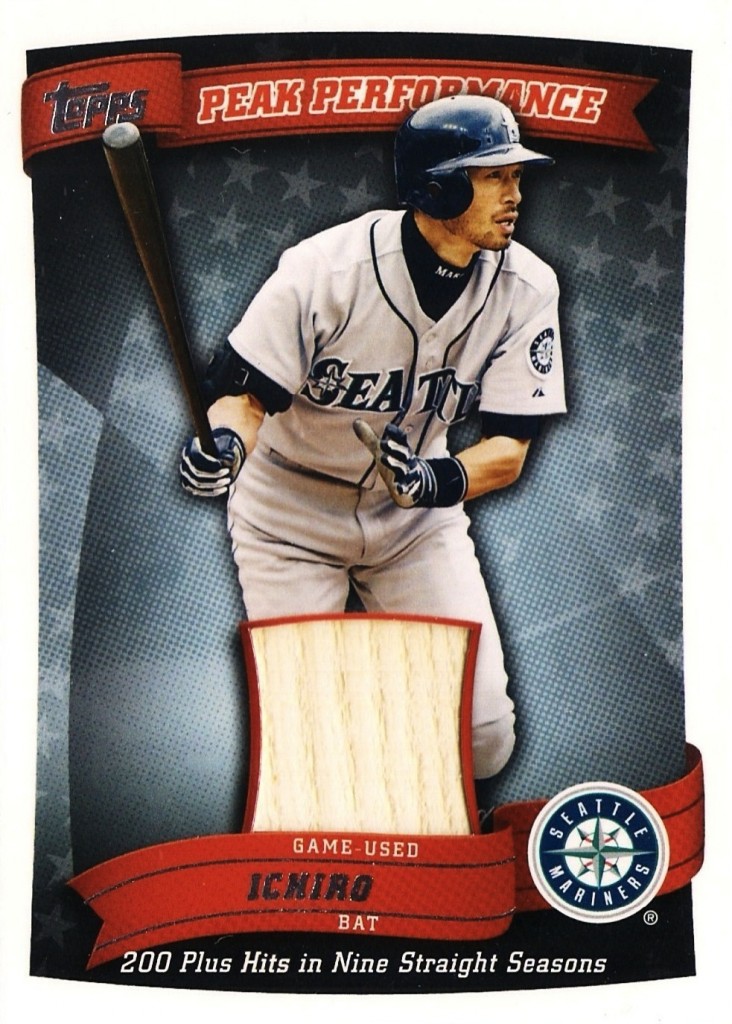 After all, when you play 162 games a season you have to try and keep things as simple as possible.
Where that is often seen for collectors are with game-used bats where players mark them certain ways, tape them or pin tar them in certain spots or even simply in what models and colors they use for some at-bats but not others.
But, according to a New York Times story Yankees outfielder Ichiro Suzuki takes it a step farther.
"While most players dump their bats in cylindrical canvas bags when they are not using them, Suzuki neatly stacks his best eight bats inside a shockproof, moisture-free black case that he keeps close by his locker at home and on the road.
"'He dresses like a rock star and he carries his bats around in a case like a rock musician with a guitar,' Yankees pitcher Boone Logan said. 'It fits his style perfectly.'"
Not only that, but, according to the story by David Waldstein, the Japanese star once struck out and angrily broke his trademark black Mizuno bat. Afterward, he wrote an apology letter to the company and the man who made his bats.
With this kind of respect — or superstition — it's a miracle we've ever seen any of his bats cut up to make cards.
And it's the quirky stuff like this — and countless other examples — that we should also think about when we see a game-used baseball bat. They can be quite special.