Yasiel Puig Highlights Leaf's 2013 National Sports Collection Convention Redemption
Leaf is making it possible pick your redemption at the National Sports Collectors Convention with Leaf Bucks.
By opening different products at the Leaf booth, collectors will earn bucks toward redemption prizes such as autographs, an NSCC six-card set or memorabilia.
Los Angeles Dodgers sensation Yasiel Puig is the star of Leaf's redemption set. The company will have Puig in six different poses with the Chicago skyline as a backdrop.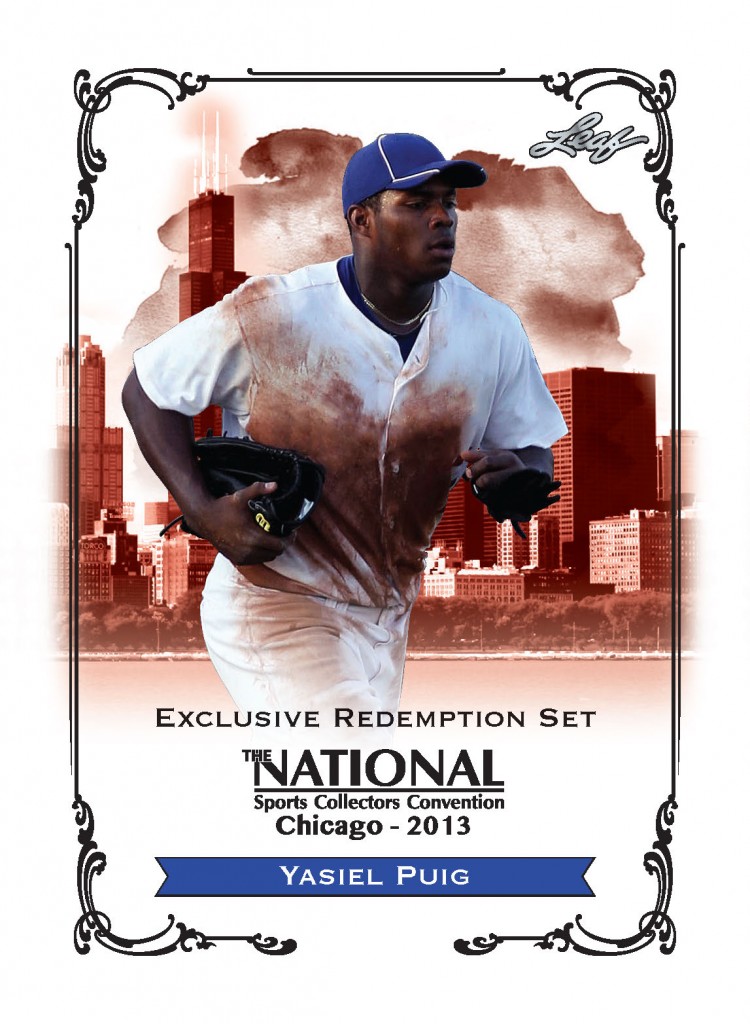 In addition, collectors can also get Johnny Manziel autographed sketch cards or a never-before-released 2013 Leaf Valiant Damian Lillard Autographed card.
If you get enough Leaf Bucks, you could also be eligible to win a Josh Gibson cut card.
Products eligible for the promotion include:
2012 Leaf Legends of Sport
2013 Ace Authentics Signature Series Tennis
2012-2013 Leaf Metal Basketball
2012-2013 Leaf Best of Basketball
2013 Leaf Best of Hockey
2013 Leaf Legends of Gridiron Cut Signature
2013 Leaf Legends of The Ring Cut Signature
2013 Leaf Metal Draft Football
2013 Leaf Valiant Draft Football
2013 Leaf Trinity Football
2013 Leaf Power Showcase Baseball
2013 Leaf Rookie Retro
2013 Leaf U.S. Army All-American Football
2013 Leaf Pop Century
2013 Leaf Masterpiece Cuts
2013 Leaf Pride of the Pinstripes Cut Signature