Collectors of World Wrestling Entertaiment memorabilia will have some new items to look for in 2010 as it has tied up some long-running loose ends with its merchandising lines recently and a new company will take over as the manufacturer for another.
WWE on Tuesday announced that it has renewed its long-standing relationship with video game maker THQ — an eight-year deal that takes effect on Jan. 1. While that's not the news that impacts collectors, it's no secret that video games are a big part of the WWE merchandising portfolio.
The other big news on Tuesday was that the company ended long-running litigation with toy manufacturer Jakks Pacific — the maker of all of its popular toys — which also is tied to the THQ deal as the two companies are a joint venture.
THQ will pay WWE $13.2 million as part of the agreement, while the video game deal is a longer-term deal than one previously signed between the  companies. THQ will, in turn, pay Jakks Pacific $20 million over the next four years as part of the agreement.
The companies were batting in court over alleged payoffs and other wrongdoings to draw WWE's merchandising rights. All allegations have been dropped as part of these new deals.
As for the WWE Toys, Jakks Pacific will no longer be making them as Mattel will take over that license. (Ironically, Jakks Pacific has started producing UFC MMA figures.) The new Mattel figures will arrive in early 2010 with a suggested retail price of $9.99 for the new basic figures. (See images above and below.)
While the toys will be available in most retail stores, the Triple H figure shown below is only available at WWEShop.com.
Need a harder sell on some DX memorabilia? Watch the video, below — a shameless promo from WWE's recent stop in Dallas … and who knew wrestlers could talk Star Wars?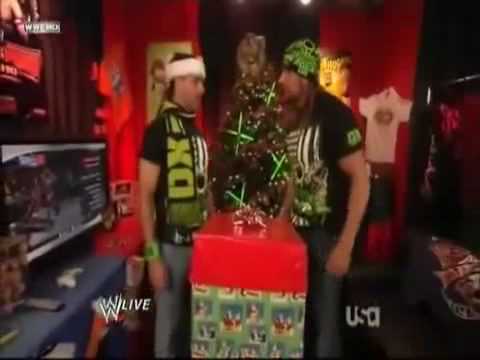 Chris Olds is the editor of Beckett Baseball and Beckett Graded Card Investor. Have a comment, question or idea? Send an e-mail to him at colds@beckett.com.