Would you pay $10K for a bunch of bugs?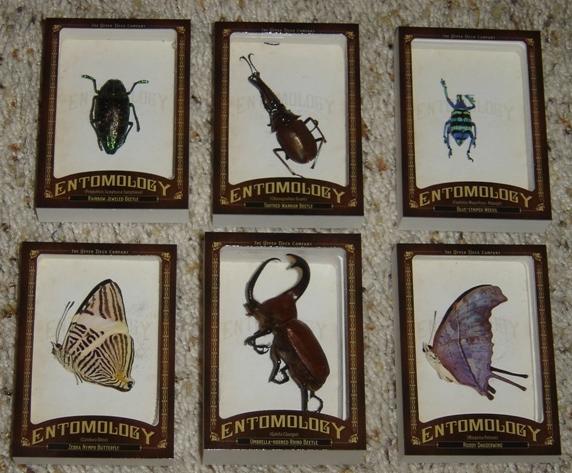 By Andrew Tolentino | BSCM Editor
Maybe if you were a zany zoologist, an impassioned entomologist to be exact, or maybe if you just had this kind of cash stored away for a rainy day, you might just consider picking up a  $10,000 set of 30 dead insects … maybe.
Following a tweet (no birds and bees pun intended) from a little birdie this morning, I wound up at a buy-it-now bug sale featuring a swarm from Upper Deck's 2011 Goodwin Champions Entomology. Get your magnifiers ready.
This may or may not happen. However, there is hope that one collector (of bugs, cards, extravagantly-priced eccentricities, or all of these) can buy the extensive insect library for the price of a healthy automotive down-payment.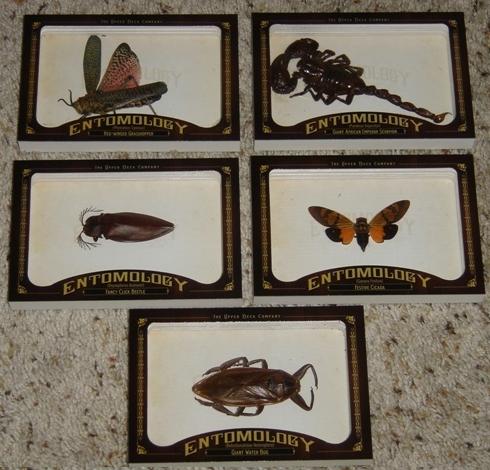 As seen in the listing, this set features a breadth of bugs, ranging from Frog-legged Beetles and Blue-striped Weevils to Peanut head lanternflies and Giant African Emperor scorpions. Without a doubt, Upper Deck went to great lengths to acquire these oddly collectable creatures, and the seller surely spent some time cracking cases, but is there anyone out there willing to drop this kind of coin?
Maybe. Who knows? Maybe  Eddie Vedder will step up to the plate and make an offer.
Whether it actually sells or not, this particular eBay listing will be one to watch in the coming days.
[youtube]http://www.youtube.com/watch?v=qrzHH_fu0Lc[/youtube]
Loading ...