Would you, could you actually destroy a card?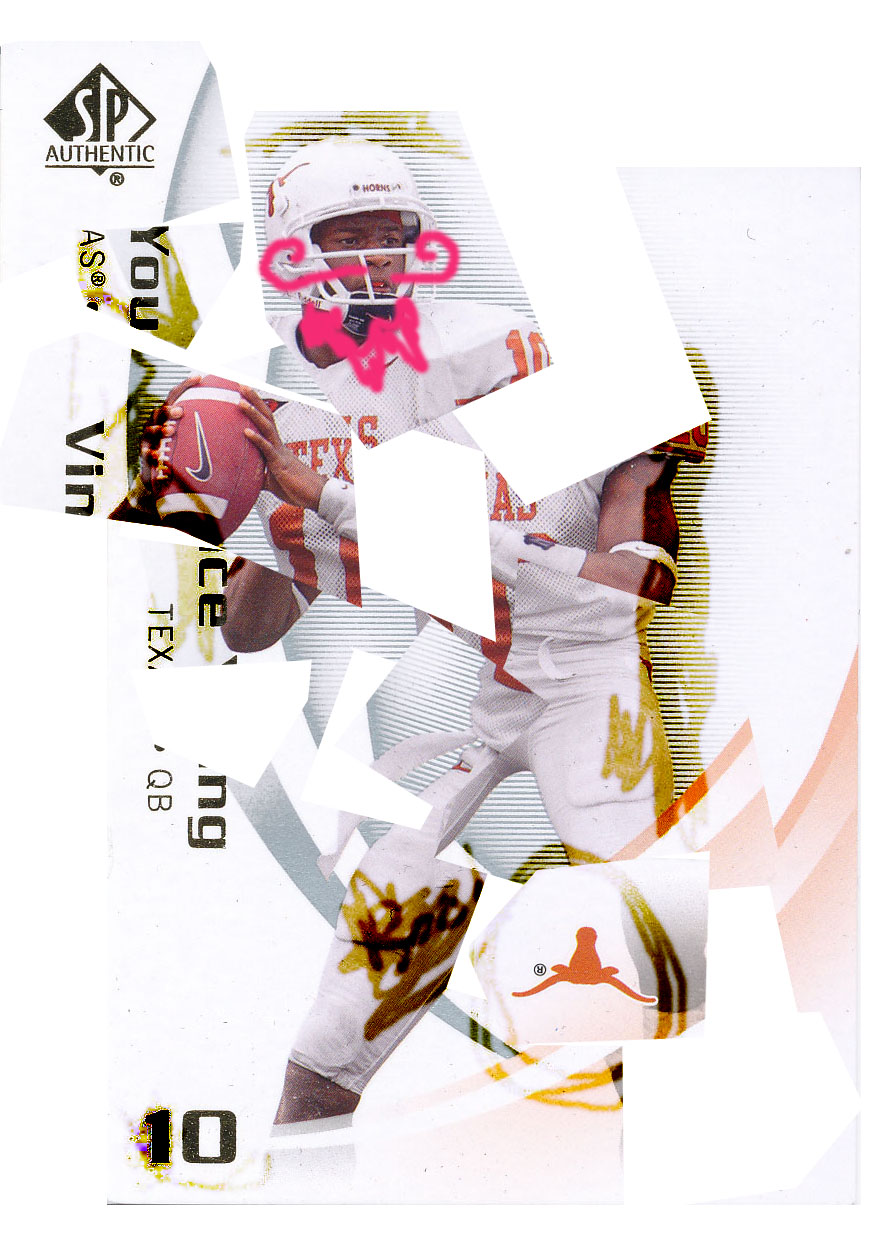 By Andrew Tolentino | Beckett Media | Commentary
Among the cheesy holiday cards I've received (and sent out) over these past few weeks, one not-so-cheesy piece of mail from Beckett Facebook contest winner Lee Patton continues to make me think the most.
Patton, who won the opportunity to destroy my very own Vince Young card after a lopsided Red River Rivalry game, sent me a thank you card and explained his position. "I watched your heartfelt video and decided to send your card back. Which I really don't like destroying cards. Just goes against my collecting nature."
To my surprise, he included not only the original Young card I kissed goodbye, but another single to add to my collection.
Was  this a trick? Should I have expected both cards to suddenly vanish into thin air and then see a hologram of Patton laughing and saying "nanner, nanner boo boo?"
Thankfully not. Patton's simple, honest explanation made me wonder. "I really don't like destroying cards. Just goes against my collecting nature."
It doesn't seem too far fetched for a collector to deface or destroy a trading card, does it? Every now and then, a single  slips through the cracks. Commons can occasionally be seen in trashcans at card shows.  Last year, Panini brought back  Dare to Tear jumbos — which must be ripped if a collector wants to see what's inside — with the Zenith brand revival. I've seen seen singles re-purposed as wrapping paper for sweeter hobby presents.
But then again, and in most cases it seems, cardboard sacrifices are seen as sacrilegious. In a recent story about collectible Heisman-voting incentives, Beckett writer Susan Lulgjuraj received a great deal of reader flack for tossing out a Robert Griffin III promo card.
But does that make her any less of a collector? Does destroying a card, for whatever the reason may be, make anyone less of an enthusiast?
While I am happy to have my coveted Young card back in my possession, I'm not going to lie. I was actually excited and entertained by the thought of a collector duct-taping it to a potato, setting it on fire and launching it into a body of water (Patton's winning concept). When I saw the winner's name on the envelope, I originally expected to see something much more like the image above than what I actually received as seen below.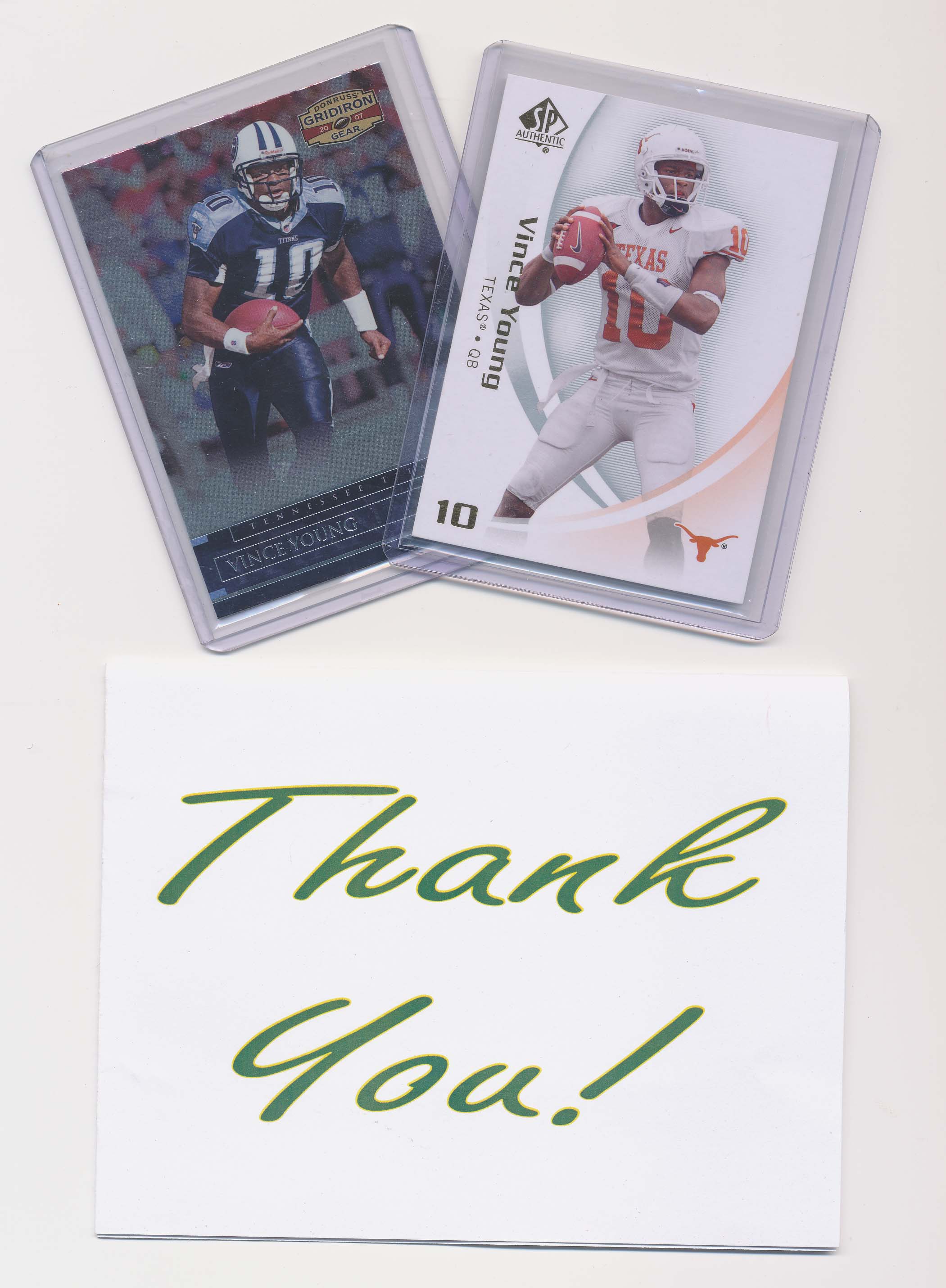 Thankfully, for the sake of my Longhorn collection, Patton acted out of kindness and genuine respect for cardboard. I truly appreciate his generosity and decision to refrain.  However, I wouldn't have accused him of being any less of a collector for taking me up on my offer.
For some, it's a matter of principle. Destroying a card goes against the nature of collecting. For others, it's all in good fun, and there's no harm depending on the scenario. In either school of thought, it comes down to collector opinion.
Which camp are you in?
Loading ...
Loading ...