Would you buy cheaper, hitless hobby boxes?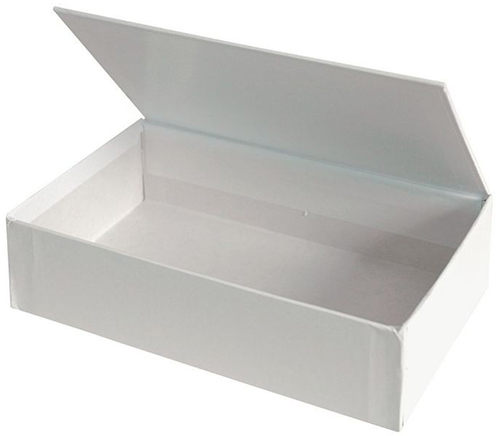 By Ryan Cracknell | Hobby Editor
Autographs and memorabilia cards add big costs to production. And while they're a cornerstone in virtually every modern release, is there room for two types of hobby configurations? It's something Topps is trying out with Star Wars: The Force Awakens Series 1.
And it got me wondering if there's room for the approach to be expanded.
2015 Topps Star Wars: The Force Awakens is poised to be a blockbuster entertainment release. But its initial hobby configuration looks a lot like other recent Star Wars sets. Two total autographs, sketch or Medallion cards are one of the key selling points for hobby boxes — besides being the first set to focus exclusively on Episode VII.
But then along came a second style of box for hobby shops, one that has base cards and basic inserts but no hits. Something else these hobby-light boxes have is a cheaper price tag.
Here's a comparison of the two and how they stack up:
Hobby Box
Packs per box: 24
Cards per pack: 8
Hits: 2
Inserts: 48
Parallels: 24
Suggested Retail Price: $96
Hobby-Light Box
Packs per box: 24
Cards per pack: 6
Hits: 0
Inserts: 24
Parallels: 24
Suggested Retail Price: $48
For about half the price, collectors more interested in building sets can delve deep into the product. It's more of a retail approach, but one that's still aimed at bringing people into hobby shops.
It is worth noting that each hobby-light box has three foil cards numbered to 110 that aren't available elsewhere. They may not have the same intrigue or big-ticket status as an autograph from a lead star, but it's something that sets them apart a little more.
But let's think beyond just Star Wars and a single release. Could this hobby-light approach work in other areas?
The collector base today is much more segmented than ever. Originally, there wasn't a lot of difference in the approach card makers took to products. We had brands to choose from but the basic feel was all the same.
But as the 1990s progressed, styles (and price tags) became diverse. That accelerated even further once autographs and memorabilia cards became the norm rather that the exception. Today, hobby shops can have new packs ranging anywhere from a buck or two to over $1,000. The theory is that somewhere in there, there's something for everyone.
Sometimes there are basic elements in a release that excite some but the price tag is too high or there are too many premium elements that they don't find interesting. A hobby-light approach maintains a set's core identity without creating much in the way of added costs. It expands the potential audience  for a product and aims to keep collectors in hobby shops versus retail.
But would there be enough interest to see this idea expanded and make it worthwhile? What do you think?