Worlds of Wonder: Panini's First Hockey Product Still Holds Up After More Than 40 Years
In a hobby full of hidden gems, the 1979 Panini Stickers set richly deserves a broader collector base.
The 400-sticker series is an affordable time capsule capturing a wildly different world hockey order, one that featured both West and East Germany in the top group, while countries like Japan, Hungary, Romania, and Yugoslavia battled for promotion from the tier below.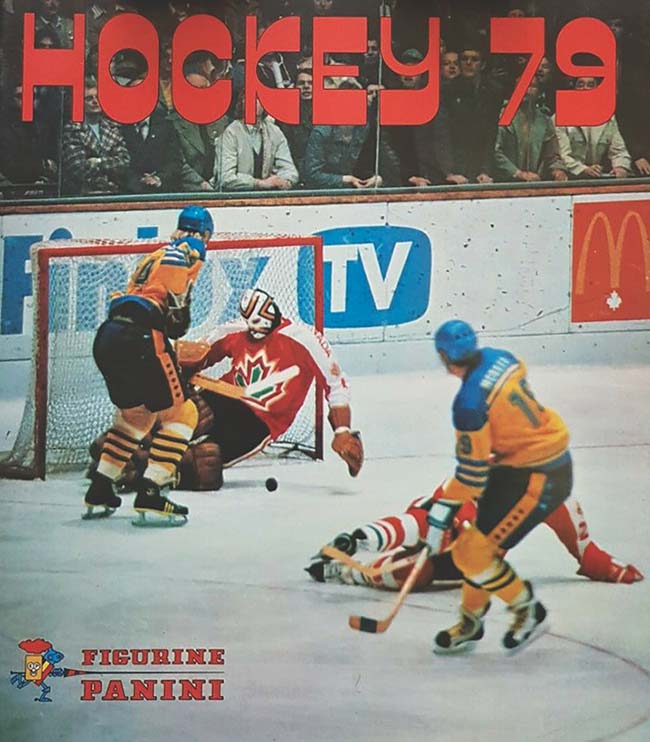 The set was the first hockey series issued by Figurine Panini, the Italian-based company that already had made a name in the hobby starting with its 1970 World Cup soccer stickers. Although the set was released in 1979 in conjunction with that year's championship held in Prague, Czechoslovakia, it featured players from 24 countries who took part in the three top divisions in 1978. This format helped to promote the game in places where it already was wildly popular, including Canada, along with others where it was just taking root.
Packs contained six stickers and sold for just 15 cents in Canada. That was cheaper than the 20 cents it took to buy a pack of 1979-80 O-Pee-Chee, which may have made them more appealing to kids. Of course, the OPC packs contained 14 cards, one of which might have been a Wayne Gretzky RC, so the comparable value is debatable. It's not known whether they were available directly in the United States.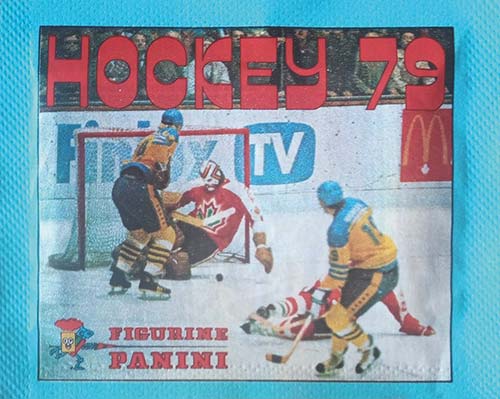 Boxes contained 100 packs, which should have been enough to complete a set. Sketchy collation, however, sometimes left collectors searching for the few singles they needed to complete their 25-cent album.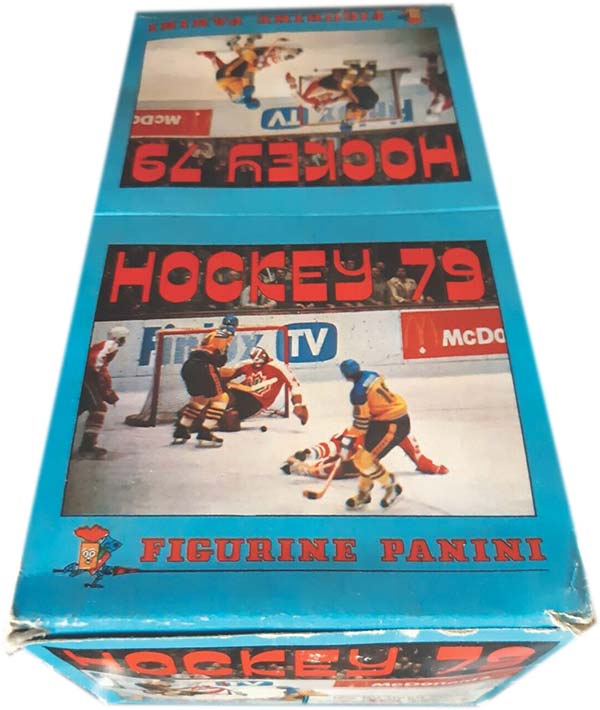 Fortunately, completing the set today is relatively easy. Boxes can be found online and at major shows, but buyer beware – prices vary widely, so shop around before purchasing. Filling out your album is viable thanks to several online dealers offering affordable singles. But even if you're not a set builder, 1979 Panini Stickers is worth looking into for several key stars. Among them:
Marcel Dionne (#61) made his first of four appearances at the Worlds at the 1978 event, and it was a memorable debut. He was named the tournament's Top Forward after scoring nine goals and 12 points in 10 games, helping Canada to a bronze medal.
Peter Stastny (#84) appeared on this sticker two years before his 1981-82 O-Pee-Chee RC. He went on to become the second-leading scorer of the 1980s, trailing only Wayne Gretzky, and was named one of the 100 Greatest Players in NHL history as part of the league's centennial celebrations.
Vladislav Tretiak (#140) was still at the top of his game, leading the Soviets to their 15th world title. This sticker is a relatively affordable way to introduce this Hall of Famer to your collection.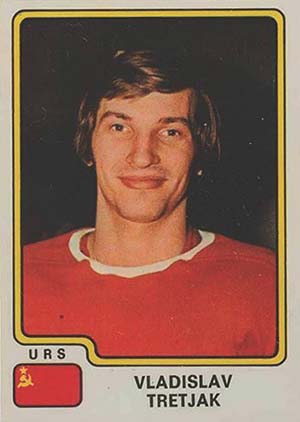 Slava Fetisov (#141) made his collectible debut in this set, 10 years before his first NHL card. He was one of six players named to the IIHF Centennial All-Star Team in 2008, and is remembered as one of the most accomplished players in history.
Valeri Kharlamov (#151) is revered in his homeland, and earned a sizable collector base in North America thanks to his 1972 Summit Series heroics.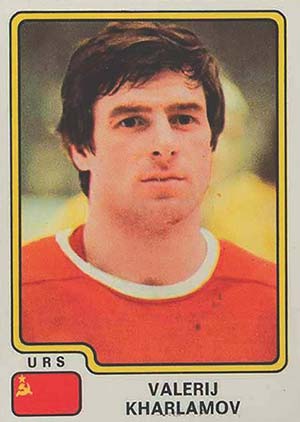 Matti Hagman (#172) was the first Finnish-born and trained player in NHL history. He made his debut on Oct. 7, 1976, with the Boston Bruins, scoring 28 points as a rookie, but didn't pick up his RC until two years after this sticker.
Mike Eaves (#222) went on to become a legendary coach, leading Team USA to its first World Juniors title in 2004, and Wisconsin to an NCAA championship in 2006.
As with trading cards, grading has become a significant factor in the pursuit of this set. Because unopened product is still readily available, high grades are relatively easy to acquire. Nearly half of the 400 stickers slabbed by PSA have returned with Gem Mint 10 grades. The most heavily graded player, Tretiak, has returned just two 10s from 60 submissions, but a solid 35 Mint 9s. The latter tend to sell for $150-$200. Kharlamov has just three 10s, along with 25 9s. A Mint 9 copy sold recently for more than $80.
Whether you view it as an investment or a set-building challenge, 1979 Panini Stickers is well worth a look.