Winnie Cooper gets an auto in Big Bang Theory set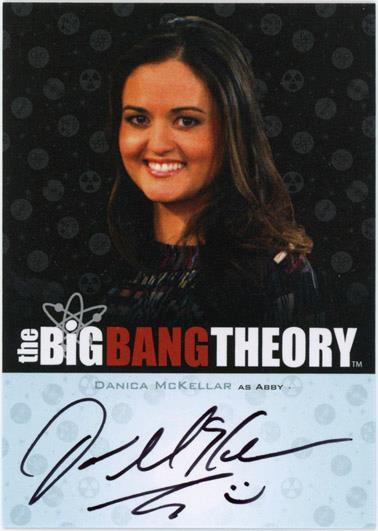 By Susan Lulgjuraj | Beckett Sports Card Monthly Editor
The Big Bang Theory is one of the most popular shows on television.
However, the autographs in Cryptozoic's upcoming product for the third and fourth seasons of the show could be popular with collectors.
The autograph subset doesn't just feature the main cast members, which would make for a fun chase on its own, but celebrities and sports stars as well.
We're talking autographs from Winnie Cooper and Wesley Crusher here.
Danica McKellar, who made Winnie Cooper famous in The Wonder Years, appears in the autograph set with Wil Wheaton, LeVar Burton (The Reading Rainbow, Star Trek: The Next Generation), Mayim Bialik (part of the cast, but played Blossom), former Los Angeles Laker Rick Fox, and Laurie Metcalf (Roseanne).
It seems like it's not just a set for fans of Big Bang Theory, but those who loved 1980s and 1990s sitcoms as well.
The Big Bang Theory Trading Cards Seasons 3 and 4 are set to come out at the end of the month.
Susan Lulgjuraj is an editor of Beckett Sports Card Monthly. You can email her here with questions, comments or ideas. Follow her on Twitter here.