Win your office Halloween costume contest with these creepy Garbage Pail Kids masks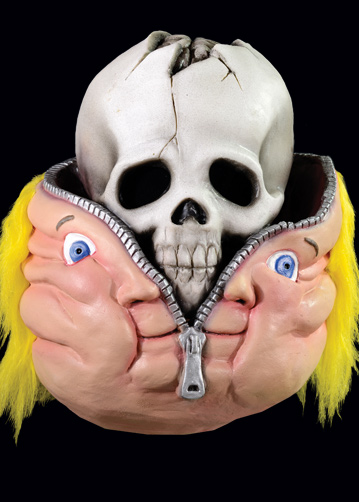 By Ryan Cracknell | Hobby Editor
Man hasn't created much  more horrific than the Garbage Pail Kids Movie. The problem is, it was supposed to gravitate more towards the side of family entertainment than nightmare fuel. Nearly three decades later, the cheeky trading card franchise is pack to bring some new scares. And this time it's a little more intentional. A series of detailed Garbage Pail Kids masks bring several iconic characters to life.
At least as much as a skull emerging from a zippered-down cartoon head can look.
Trick or Treat Studios has produced the masks in partnership with Topps. Four masks are available, each coming from the original run of 1980s Garbage Pail Kids.
The line of Garbage Pail Kids masks includes Ali Gator, Bony Tony, Zeke Freak and Creepy Carol. Prices range from $60 to $80. Each of the masks is a limited edition and produced to order.
What stands out with the masks is their level of detail. They certainly look odd, but they also come with a line of difficulty that comes with converting what's essentially a two-dimensional cartoon to something lifelike.
In addition to the four masks, there's also a candle prop of Glowing Amber. This is a display piece and not a mask.
The Trick or Treat Studios portfolio also includes masks and products for such varied licenses as Alice Cooper, Rocky, House of 1000 Corpses, Jaws and Frosty the Snowman.
Here's a look at all four of the masks alongside their original cards.
Garbage Pail Kids Masks Gallery
Ali Gator
Sculpt by Josh Wasylink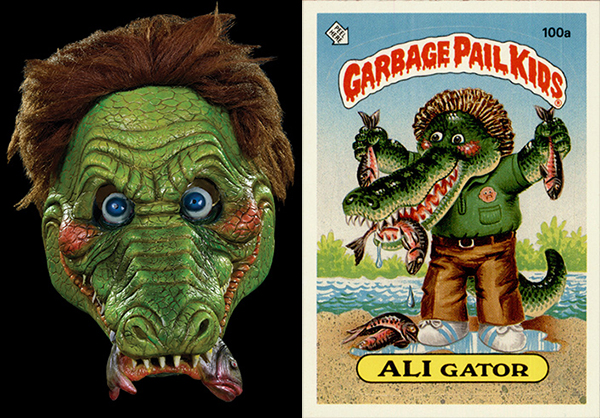 Bony Tony
Sculpt by Jason Thomas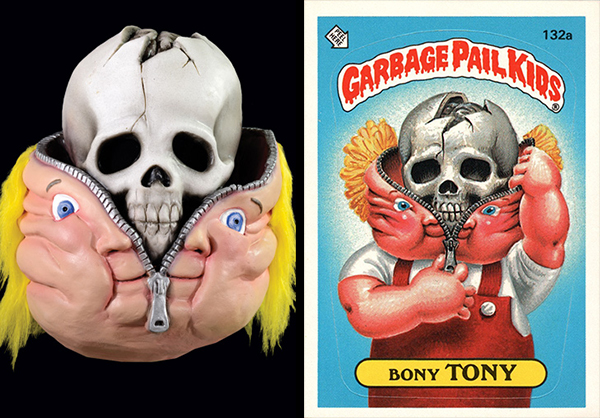 Creepy Carol
Sculpt by Jason Thomas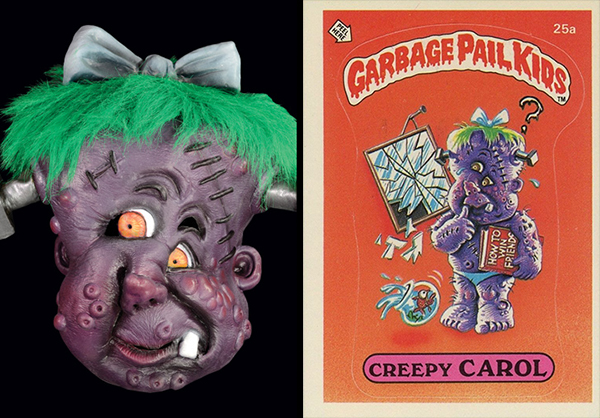 Zeke Freak
Sculpt by Pete Infelise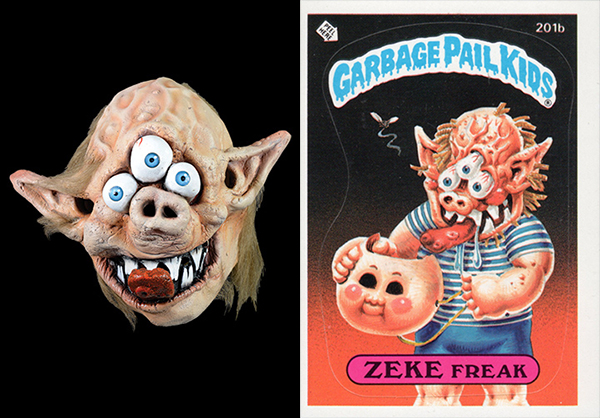 Glowing Amber
Sculpt by Russ Lukich