Willie Stargell Awards, World Series Rings Among Memorabilia Being Auctioned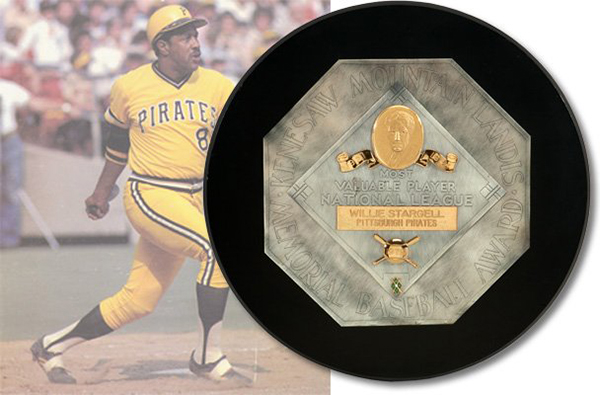 By Ryan Cracknell | Hobby Editor
Willie Stargell left a massive impression on baseball, particularly in Pittsburgh where he helped the Pirates win the World Series in 1971 and 1979. Over the course of his Hall of Fame career, Stargell amassed quite the collection of trophies, rings and other awards. Many of them are coming up for sale as part of SCP Auctions' 2017 Spring Premier Auction that kicks off at the end of May.
In total, a dozen lots are hitting the auction block, each with a letter of provenance direct from Stargell's family.
Among the items are a pair of World Series rings. The first comes from 1979, the year in which Stargell won both the NLCS and World Series MVP Awards.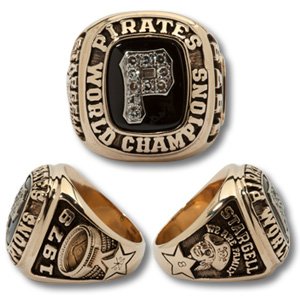 1979 also marked Stargell's National League MVP season. That award is also among the items being sold.
The second World Series ring is from 1995 when the Hall of Famer was a coach with the Atlanta Braves.
Other key items from the Wille Stargell Collection include his 1988 Hall of Fame ring, and his 1971 and 1979 personal World Series trophies.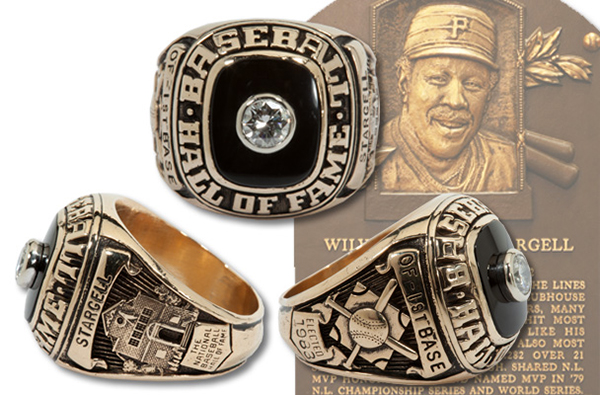 Here's a list of the dozen Willie Stargell lots being sold by SCP:
• Pittsburgh Pirates 1979 World Series Ring
• Atlanta Braves 1995 World Series Ring
• 1979 National League MVP Award
• 1988 National Baseball Hall of Fame Induction Ring
• Pittsburgh Pirates 1971 Personal World Series Trophy
• Pittsburgh Pirates 1979 Personal World Series Trophy
• 1973 Babe Ruth Sultan of Swat Crown Award
• 1978 Fred Hutchinson Award
• Terry Bradshaw 1979 Pittsburgh Steelers Game-Used Helmet (from Stargell's collection)
• 1979 Sports Illustrated Sportsman of the Year Award
• 1962-1982 Career Gold Glove Award
• Gold Rolex GMT-Master Watch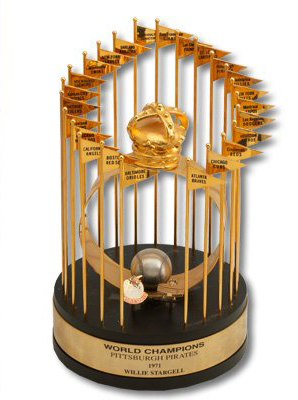 Bidding opens on May 24. A full preview for SCP's 2017 Spring Premier Auction will be posted online on May 17.