Will Kyle Trask Replace Tom Brady? – Beckett Pricing Insider
This edition of the Beckett Pricing Insider is brought to you by GTS Distribution. Watch Go GTS Live – The Hobby's Web Show, every Thursday at 9 PM EST.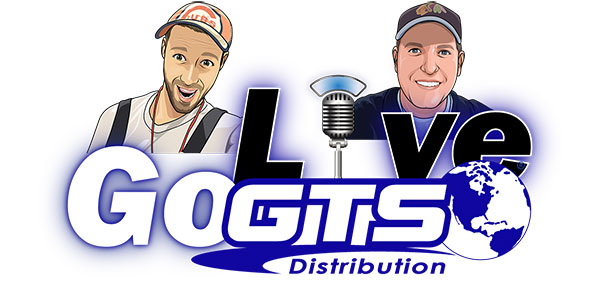 After 22 seasons Tom Brady has finally hung up his cleats and called it a career. So who is going to take over at quarterback for the Buccaneers? Tampa Bay coach Bruce Aryans has sung the praises for Blaine Gabbert, but he is going to be a free agent this offseason. The only quarterback officially on the roster for the Bucs is Kyle Trask. He spent his entire rookie season studying and learning from Brady, giving some fans hope that he can be successful for them.
From the moment Kyle Trask was drafted in second round of the 2021 draft his cards have been in relatively high demand with collectors speculating that he might be the heir apparent.
Since Brady announced his retirement, Trask's card values have only gained more interest. There are still plenty of products to still come out, but here's a look at the current hot cards for Kyle Trask.
2021 Absolute #221 Kyle Trask JSY BALL AU /399
Absolute has been a mainstay in the hobby for the last 27 years and has been a highly anticipated release every year. The cool thing with these cards is they have two jerseys swatches and a piece of ball in them. This card has been valued at $40 since its release.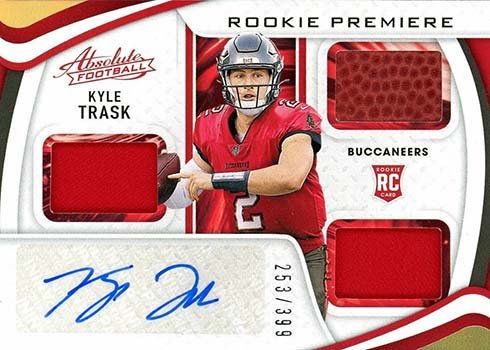 2021 Panini National Treasures Collegiate #62 Kyle Trask JSY AU /99
Before collectors can get their hands on the regular National Treasures, they have gotten a little tease with the Collegiate edition. Kyle Trask's card was originally priced at $80 and is now up to $125 since Brady's retirement.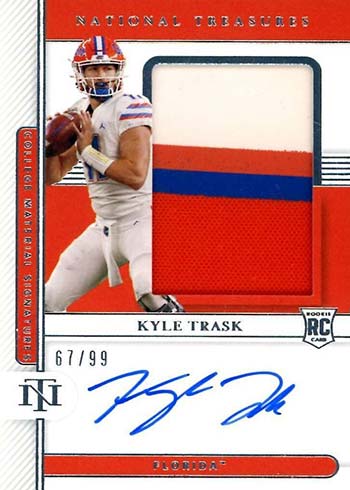 2021 Panini Spectra #207 Kyle Trask JSY AU /99
Here's another high-end brand that a lot of people look forward to every year. When it was first priced in December this card was valued at $50. It is now doubled in value to $100.