Will Dak Prescott Remain a Cowboy? – Beckett Pricing Insider
This edition of the Beckett Pricing Insider is brought to you by GTS Distribution. Watch Go GTS Live – The Hobby's Web Show, every Thursday at 9 PM EST.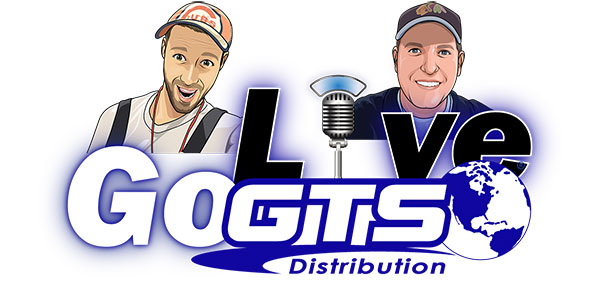 This NFL offseason has some big names that are bound for free agency, including some elite quarterbacks. Dak Prescott is one of them.
The Cowboys offered a huge contract at one point and he declined their offer. I am pretty sure they will get a deal done to keep him in Dallas.
But is he worth the huge contract?
I am not going to speculate on that, but I do know that collectors think he is. Hitting the NFL in 2016, his Rookie Cards have been among some of the top sellers from that year. Even after his rookie year his autographs are selling strong.
For his collecting value, the best thing for Dak would be to sign with Dallas again. They are one of the most collected teams on the market.
Let's take a look at some of the key Dak cards.
2016 Panini Contenders #307A Dak Prescott AU RC
Contenders are a go-to rookie autograph for any player. Dak's Contenders card only has an announced print run of 250 copies, making it all the more sought after. This card is also difficult to find ungraded now.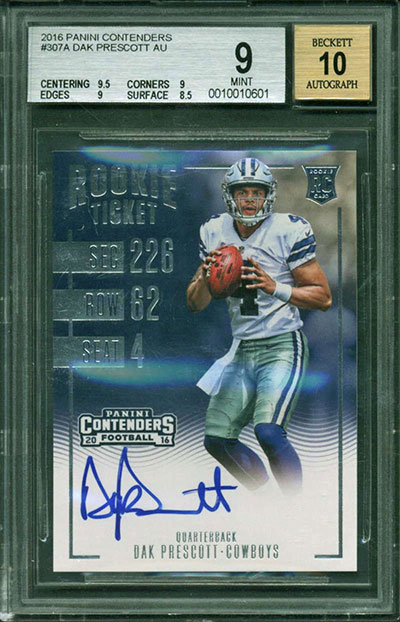 2016 Panini National Treasures #130 Dak Prescott JSY AU /99 RC
National Treasures is a lot of people's favorite high-end Rookie Card. When it first hit the market, the values were sky high. They have softened a little but still one of the most popular cards from 2016.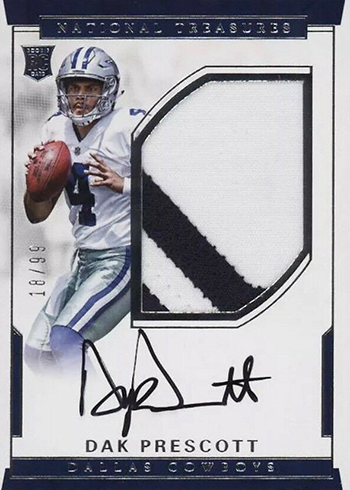 2016 Panini Flawless Momentous Patch Autographs #5 Dak Prescott /25
Now onto the highest of high-end cards. Flawless consistently brings some of the best quality patches and on-card autographs. This set is an insert so it is a little more affordable than a true RC but will still set you back almost $400.