Why I don't play fantasy sports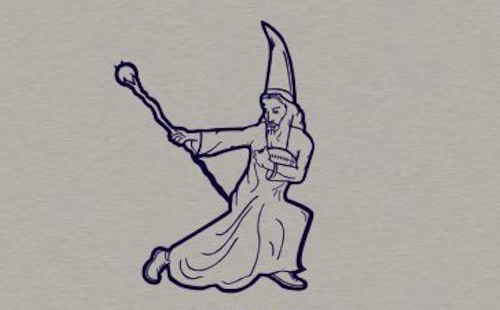 By Ryan Cracknell | Hobby Editor
Fantasy sports are fun. I get it. I just haven't found the time to play.
All my life I've been a competitive person. I like to win. I try to win in almost everything I do.
The lone exception would be when I played Candy Land with my kids when they were smaller. Through the magic of distraction and card counting, Princess Frostine always managed to find herself getting flipped over by my son or daughter early on in the game. But when you're playing Candy Land with a three-year-old, there's not a lot of pride in claiming victory. Taking the winning gingerbread man and making him do a gloat dance in front of a kid who barely knows how to control their bladder isn't exactly sportsmanlike.
But outside of that one simple board game, I aim for victory.
Too Busy for Fantasy Sports
A while back I gave fantasy sports a try. For a couple of years, the O-Pee-Cheeters did pretty well. I played in a couple of casual leagues with other card collectors. I even managed to win one year. Even though the stakes were low — as in nothing was up for grabs other than pride — I was still putting in a good chunk of time setting my lineups, following injury reports, submitting waiver claims for overlooked players and keeping up-to-the-minute tabs on scores.
Being part of a league, this was a daily commitment that carried out for months on end. And to miss a day for a trip or business was fantasy suicide. Even when you didn't have games, there was all the news and stats to keep track of.
Even in that casual, no-stakes environment, that drive for victory was taking time away from my wife and kids. I got a growing sense of resentment from my wife. Not much, but enough that I knew it was there. And that was enough to make me rethink my foray into fantasy.
I like that it makes every game matter. There are fist pumps when a player on your team makes the nightly highlights and fists into the couch when it's one of your opponents players doing the damage. Fantasy give you that vested interest in what's going on that makes sports even better.
But it was all so time consuming. And for what? Being a winner is great, but between family, work and other responsibilities I couldn't commit to the effort required to take my fantasy game to the next level. And I'm guessing there are others out there like me.
A Changing Fantasy Sports Landscape
A lot has changed since my days of Candy Land shenanigans and me dipping my toes in the fantasy waters. My kids are bigger and life is just as busy. But fantasy sports have evolved. Those season-long leagues still exist. As fun as they are, I still don't have time for them.
It's the daily and short-term fantasy leagues that have piqued my interest. They add that level of personal stakes just like traditional leagues. But you only need to participate when you've got time.
From what I'm learning about daily fantasy sports is that there's no set style. Many of the major players have similar types of games that are so much simpler.
Many of these daily fantasy sports don't require you to be constantly refreshing your phone from the church pews on Sunday morning to see every play from every game. You don't need to listen to that nagging voice in your head telling you to make a last-second roster move. You can find a game that needs a bit of savvy and even less time. They're still competitive and you can sometimes win stuff.
It sounds like something I can handle and I'm going to give it a try.
And if you're curious about fantasy sports, I'm inviting you to join me for some Cracktus League Fantasy through Beckett. It's a no-stakes-other-than-pride league for those like myself who want to dabble in fantasy sports. And the NFL season starts this week. How convenient.
The format is simple. This round starts and ends on Sunday. You go in, sign up and pick your roster of nine players. That's it. It took me less than five minutes to do it from start to finish. And it's free.
I'm hoping that this appeals to time-pressed people like myself who want to give fantasy a try for the first time or are returning after a break or are curious about something that doesn't take a huge commitment. A win is a win in my books, whether it takes an entire season to get there or five minutes and a little luck.
To be clear, the only prize is pride. There's no cost to join this particular league, but there's no tangible prizes either. If you're looking for fantasy games where you can win cash prizes, Beckett Fantasy has plenty of those as well — just not in Cracktus League play.
I'll be dabbling in simple games in the weeks and months ahead. The goal — besides winning — is to find that happy medium where I can get more involved in fantasy sports without it taking over my life. Everyone is invited to join me on that journey.
If you do sign up for Cracktus League Fantasy, please introduce yourself in the comments below or send me a note (or some smack) on Twitter. My ID is tradercracks.