Who's Number 1? Collectors to pick first card in 2016 Topps Baseball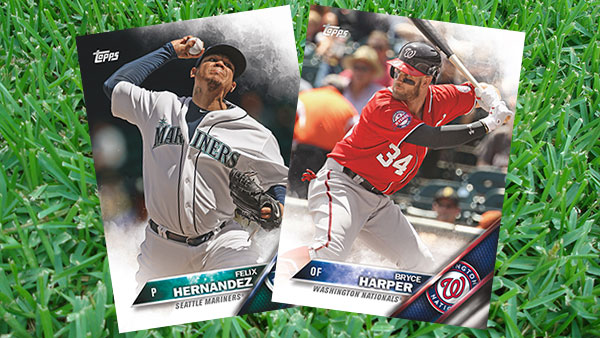 By Ryan Cracknell | Hobby Editor
2016 marks the 65th anniversary of the flagship Topps Baseball line. Over the years, the first spot on the checklist has been reserved for some of the game's biggest stars.
For 2016 Topps Series 1 Baseball, collectors are making the choice.
Starting September 23, the process will begin on the blog of the Topps website. A poll with more than 30 players will be posted to start things out. At least one player from every team will be on the list. Voting for the opening round is open for ten days and will continue through Sunday, October 4.
From there, the field will be narrowed to the top five vote getters. The finals run from October 5-11.
"Being featured on Card No. 1 in the Topps Baseball flagship has been an honor Topps has been able to bestow on baseball players for over 60 years," said Clay Luraschi, Topps' Vice President of Product Development, in a press release. "It's a coveted spot and we wanted our collectors to be involved in that decision."
Collectors will find out who is #1 in 2016 Topps Baseball when the winner is announced on Monday, October 12.
2016 Topps Series 1 Baseball is scheduled to release in the first week of February.