Who to watch in tonight's NHL playoff games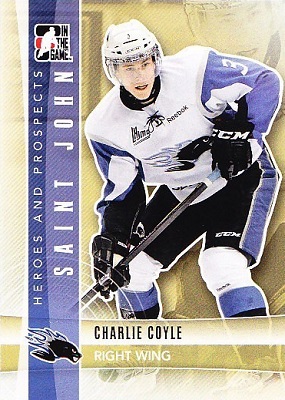 By Susan Lulgjuraj | Beckett Hockey Editor
Tonight is the start of the NHL playoffs. In a lockout-shortened season, the playoffs came quickly, but the fight to get there was just as ferocious as any other season.
Three of the eight series start today.
Let's look at some of the players who could make a difference tonight.
Charlie Coyle, Minnesota Wild
Coyle is surrounded by solid forwards in Zach Parise, Mikku Koivu and Jason Pominville. The rookie is learning from some of the best. He has eight goals and six assists this season.
But for Minnesota to have a chance against the Chicago Blackhawks in the first round, the Wild will need more scoring depth and that's where players such as Coyle will have to step in.
On cards (Check out his OPG here): Being a new rookie, Coyle does not have any NHL Rookie Cards on the market. However, he does have a base card in 2011-12 ITG Heroes and Prospects
.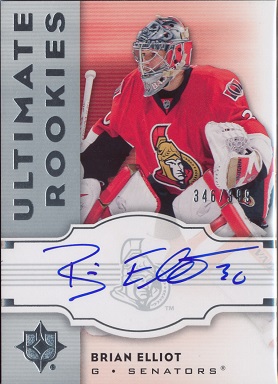 Brian Elliot, St. Louis Blues
Elliot didn't begin the season right and allowed 32 goals in nine games. But Elliot bounced back in April, allowing 16 goals in 13 games. Now, if Jaroslav Halak comes back, this could mean Elliot spends time on the bench … maybe.
On cards (OPG): An incredible run through the Stanley Cup Playoffs could have a positive effect on a goalie's cards (see: Jonathan Quick). Elliot's top cards come from his Rookie Card season in 2007-08, where he played one game with the Ottawa Senators.
–2007-08 Ultimate Collection Rookies Autographed Patches #148 /25

–2007-08 SP Authentic Limited #234 AU Patch /100

–2007-08 The Cup #152 JSY AU RC /249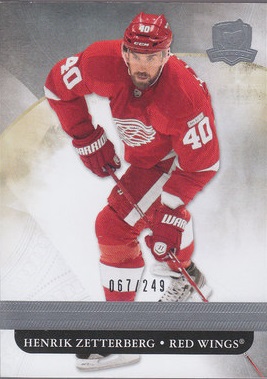 Henrik Zetterberg, Detroit Red Wings
The Red Wings captain comes into the playoffs on a hot streak with four straight multi-point games (two goals, eight assists). Zetterberg had 11 goals and 37 assists on the regular season. The 32-year-old is going to have to use that ability to find his open teammates to get Detroit passed Anaheim.
On cards (OPG): Zetterberg has plenty of cards on the market, including 43 Rookie Cards. Any of his Rookie Cards will do if you want to grab one as he has cards of varying values.
–2002-03 UD Premier Collection #81 JSY AU RC /99

–2002-03 SP Authentic #186 AU RC /999

–2002-03 Stadium Club #127
Susan Lulgjuraj is an editor of Beckett Hockey. You can email her here with questions, comments or ideas. Follow her on Twitter here. Follow Beckett Media on Facebook and Twitter.