Who Do You Got for 2019 Topps #1?
For the fourth consecutive year, Topps is leaving it to collectors and baseball fans to pick card #1 in their flagship baseball release.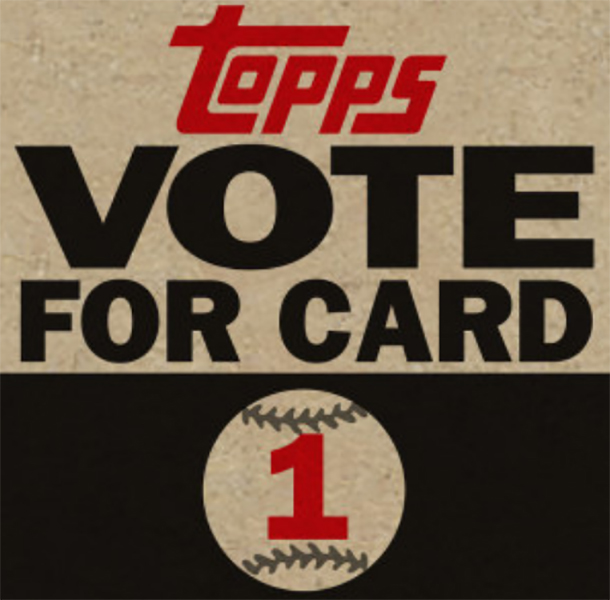 The company has set up a poll where you can vote for who you want to see lead off the 2019 Topps Baseball checklist. They've pre-selected 19 players for easy voting. They range from established superstars like Bryce Harper and Clayton Kershaw to players, such as Mookie Betts and Alex Bregman who are having breakout seasons. Rookies are also on the ballot courtesy of Shohei Ohtani, Ronald Acuńa Jr. and Juan Soto.
In case you think someone else is deserving, like, say, Bartolo Colon, there's a link to a write-in option.
Ten random voters will be selected to win prizes as well. These include hobby boxes and autograph cards.
Between 2016 and 2018, the first years where collectors got to vote, Mike Trout (2016), Kris Bryant (2017) and Aaron Judge (2018) have topped the polls. Since the flagship set began in 1952, several Hall of Famers have kicked off Topps Baseball sets. Some not-so-big players have, too.
Voting is open for a week and closes on Monday, September 24.
We'll likely find out who wins when 2019 Topps Series 1 Baseball releases at the end of January.