Who Are the 2016 Select Football XRC Redemptions?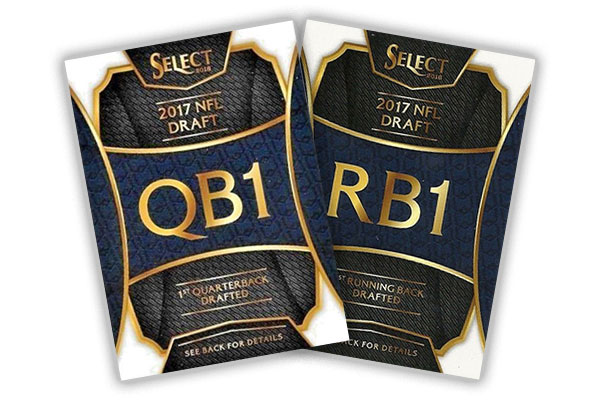 By Ryan Cracknell | Hobby Editor
With the 2017 NFL Draft in the books, let's shift our attention back to 2016.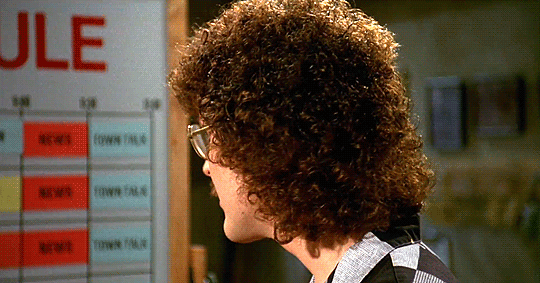 Specifically, let's look at the 2016 Select Football XRC redemptions and figure out who the mystery players should be.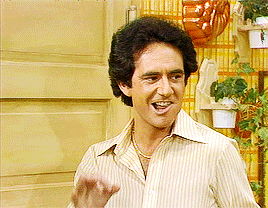 Randomly inserted in packs of 2016 Select Football, the redemptions come in five categories, all of which involve 2017 draft picks. Because it's a 2016 product that came out a couple of months before the first name was called, the cards themselves don't mention any names. Rather, it's all about position and when they were picked.
Quarterbacks, running backs, wide receivers, tight ends and defensive players are the categories they fall under. According to the redemption cards, the first five players selected in each category make the final checklist.
So because Mitchell Trubisky was the first quarterback picked, he's 2016 Select XRC Redemption #QB1.
Besides the basic redemptions, each has three parallels, which are noted on the back: Tie-Dye Prizms, Gold Prizms, and Black Prizms.
Wondering who your redemption is good for but don't want to look through the entire draft results (even if they are neatly organized)? Here's a breakdown of who to expect when the final cards are sent out.
2016 Select Football XRC Redemptions Checklist
Click on the links to see what's available for that card on eBay.
Quarterbacks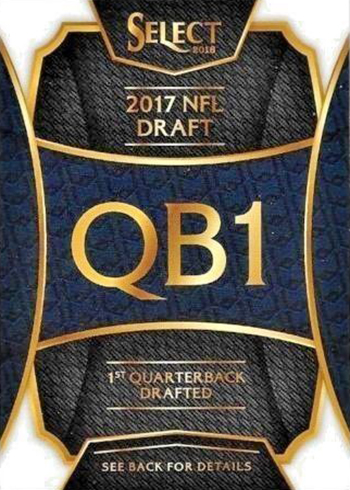 QB1 Mitchell Trubisky, Chicago Bears
QB2 Patrick Mahomes, Kansas City Chiefs
QB3 Deshaun Watson, Houston Texans
QB4 DeShone Kizer, Cleveland Browns
QB5 Davis Webb, New York Giants
Running Backs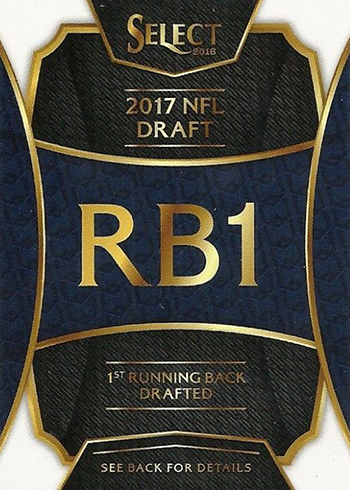 RB1 Leonard Fournette, Jacksonville Jaguars
RB2 Christian McCaffrey, Carolina Panthers
RB3 Dalvin Cook, Minnesota Vikings
RB4 Joe Mixon, Cincinnati Bengals
RB5 Alvin Kamara, New Orleans Saints
Wide Receivers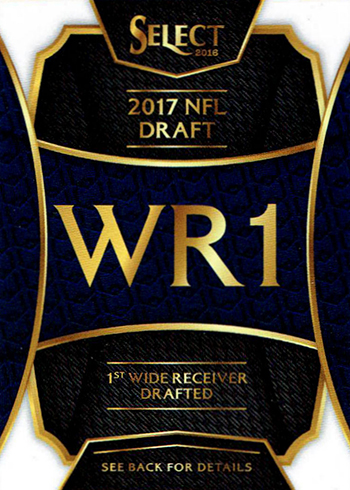 WR1 Corey Davis , Tennessee Titans
WR2 Mike Williams , Los Angeles Chargers
WR3 John Ross , Cincinnati Bengals
WR4 Zay Jones , Buffalo Bills
WR5 Curtis Samuel , Carolina Panthers
Tight Ends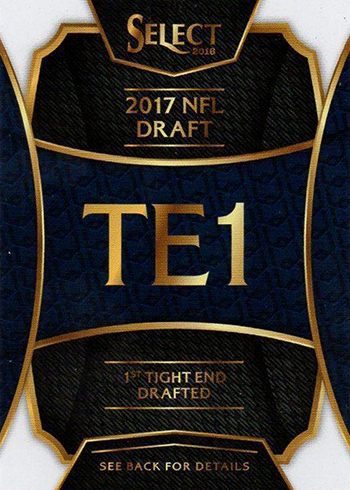 TE1 O.J. Howard, Tampa Bay Buccaneers
TE2 Evan Engram, New York Giants
TE3 David Njoku, Cleveland Browns
TE4 Gerald Everett, Los Angeles Rams
TE5 Adam Shaheen, Chicago Bears
Defensive Players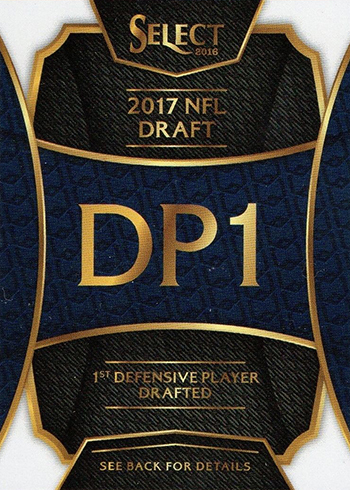 DP1 Myles Garrett, Cleveland Browns
DP2 Solomon Thomas, San Francisco 49ers
DP3 Jamal Adams, New York Jets
DP4 Marshon Lattimore, New Orleans Saints
DP5 Reddick Haason, Arizona Cardinals
Comments? Questions? Contact Ryan Cracknell on Twitter @tradercracks.