While the Game Was On: Beckett Pricing Insider
This edition of the Beckett Pricing Insider is sponsored by Grizzly Sports Cards.

While what will be considered the most boring Super Bowl in modern history was being played out on almost every television screen in the world last night, the hobby world may have slowed down for a bit as we all stared at our televisions and wondered about a lot of things. First, where is the offense? Second, what's up with that SpongeBob reference and who is Travis Scott. Finally, why does Andy Warhol dip his burger in the ketchup like that? Who knows, but while you wreck your brain thinking about it, I thought I would point out some key hockey card sales that took place during the Julian Edelman Show.
2017-18 Toronto Maple Leafs Centennial Maple Leafs Triple Marks Dave Anderychuk / Doug Gilmour / Glenn Anderson/15
In my humble opinion, the 2017-18 Toronto Maple Leafs Centennial set is one of the best sets to hit the market in the past five years, and all you need to do is look at the completed sales on the secondary market. This example is yet just another in a long line of others from the Canada-only release that proves my point. Its sustainability in the years since its release furthers its importance as well. Just after the game started last night this card ended with 35 bids for the final sale price of  $228.50 USD.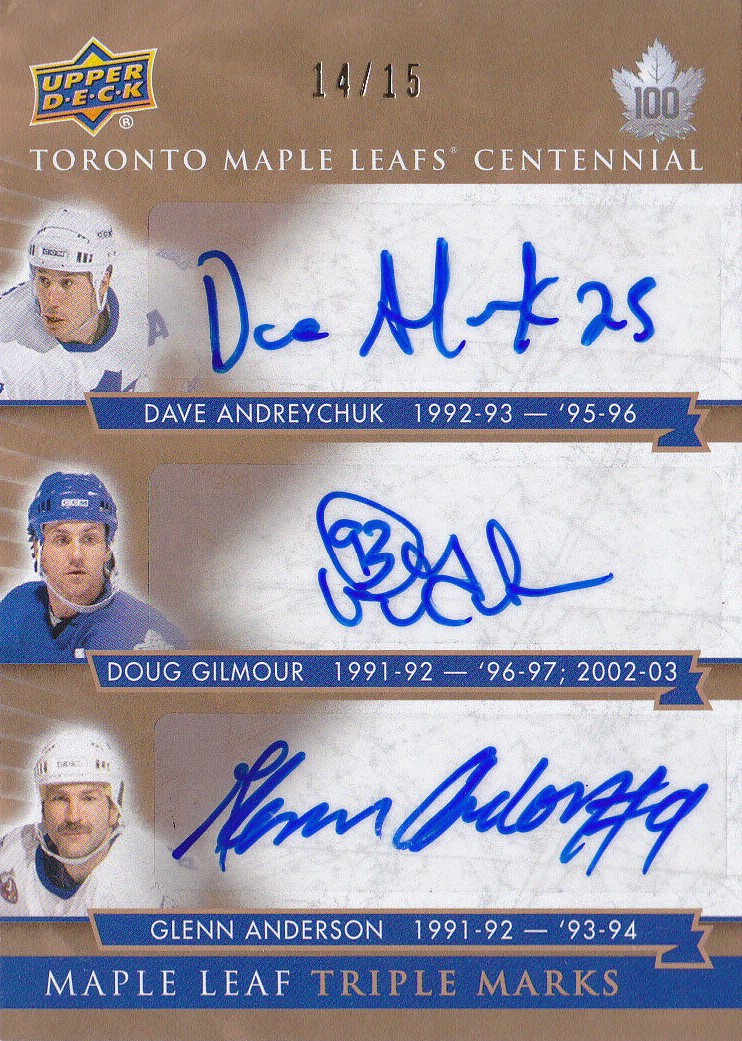 2018-19 SP Game Used '18 All-Star Skills Fabrics Tag Nikita Kucherov/3
I have touted the greatness of SP Game Used in past couple of weeks on The Fat Packs Podcast and the Box Busters as well. Simply put, SP Game Used is my favorite of the SP brands and this Nikita Kucherov tag patch /3 is an excellent example of why I love it. Big autographs are great and sometimes can net you a nice return on your investment, but give me a game-worn patch and I'm happy. This card sold for $110 USD at about the same time King Brady was wrapping up his sixth ring and I find it way more exciting.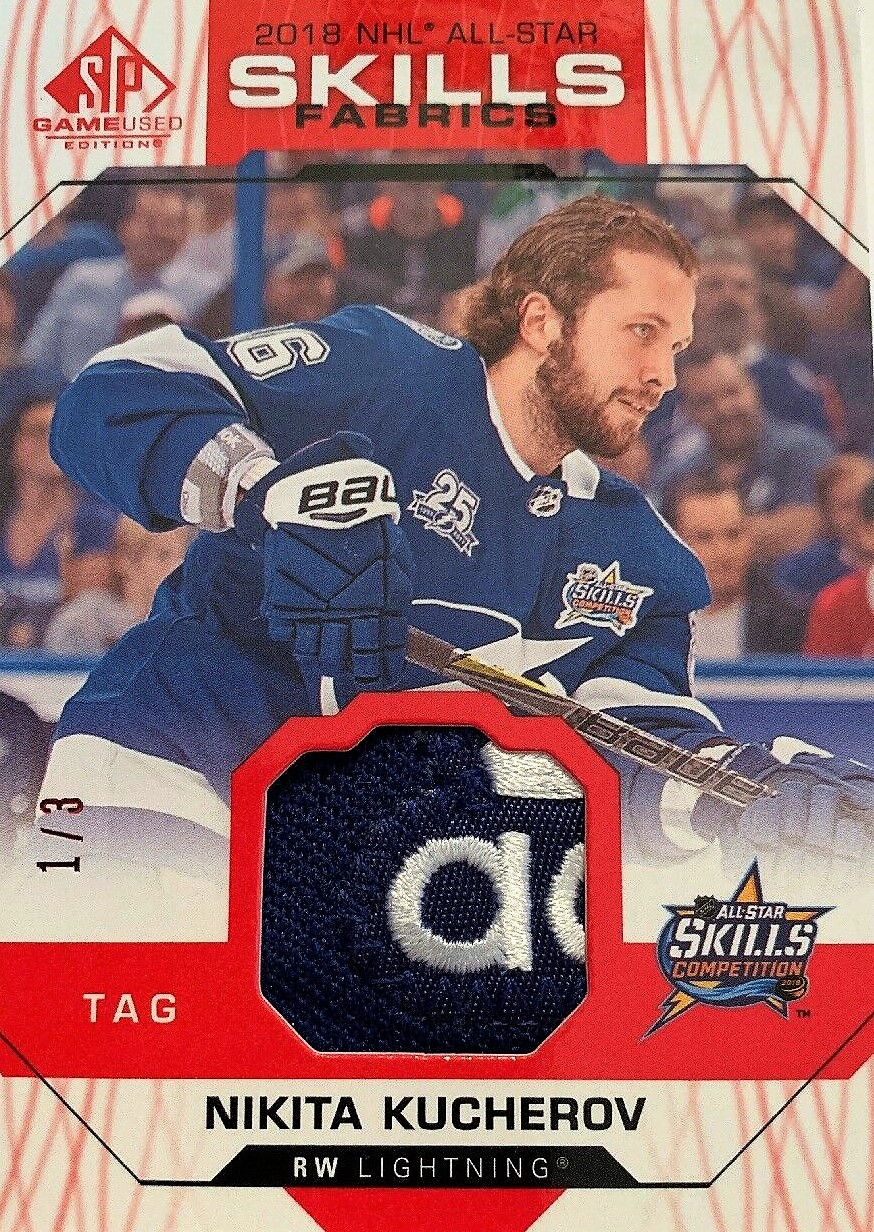 2015-16 Upper Deck Connor McDavid Young Guns Rookie
So the game is over, you probably still don't have the answers to all those questions you had, but why worry about it anymore? Instead, why not pick up what has to be the most consistent card in this decade, the Connor McDavid Young Guns rookie. Sure there are other rookie cards out there featuring the phenom, but none of them have been as steady as the base set rookie. This one sold for $267 USD and that's right where its supposed to be. At least you can feel comfortable with it, unlike that prop bet you made on the Gladys Knight's rendition of the National Anthem.