Where Will Cam Newton End Up? – Beckett Pricing Insider
This edition of the Beckett Pricing Insider is brought to you by GTS Distribution. Watch Go GTS Live – The Hobby's Web Show, every Thursday at 9 PM EST.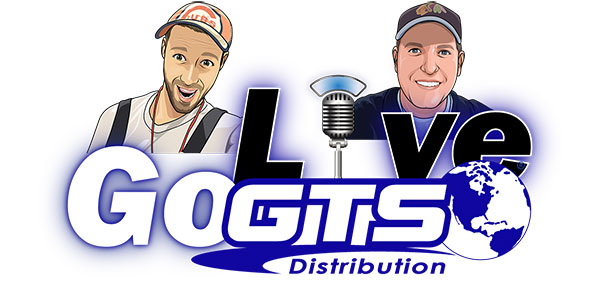 The Carolina Panthers have signed Teddy Bridgewater and let go of their star Cam Newton, who had been their quarterback since entering the league in 2011. He won the MVP award in 2015 and also took Carolina to the Super Bowl that year. Cam's stats have been pretty consistent his entire career although he has only gone over 4,000 yards passing once, in his rookie season. Injuries in 2019 cause Newton to miss almost the entire season.
Collectors have loved Cam Newton's cards for several years. His autographs have sold higher than any other players from his rookie year. That said, his values have slipped in the past few years and don't look to be going up at the moment. With a quarterback-heavy draft this year, along with several free agent QBs, the future for Newton is unclear. If he can sign with another team and get back to his 2015 play, collectors will be happy that they bought his cards when they were lower in value.
Here's a look at some high-end Cam Newton cards from his rookie season.
2011 Finest Rookie Patch Autographs Superfractors Cam Newton #RAPCN 1/1
This card recently sold for $960. The Superfractor was one of the most sought-after parallels when Topps had an NFL license. It is still a much-desired card and this card could sell for a lot more if Newton starts for a new team next season.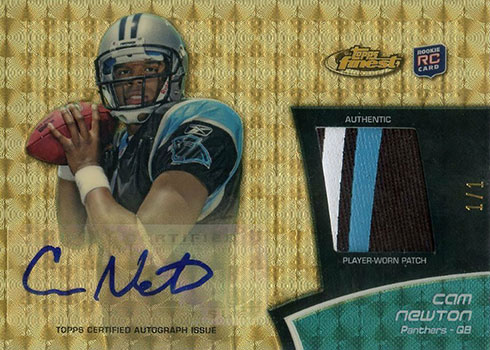 2011 Exquisite Collection Cam Newton #152 /99
When they were making football cards, Upper Deck's highest-end product was Exquisite Collection. Even though it's a college uniform and not pro, getting a team logo patch and autograph is still pretty cool.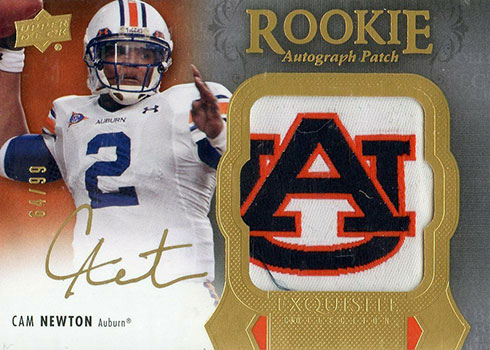 2011 Playoff National Treasures Cam Newton RC #328 /99
This card is the cream of the crop for Cam Newton cards. At one time, this was a $1,500 card. This card sold for $275, an example of Newton's downward trend in the hobby.