What's on your want list? Tell us right here …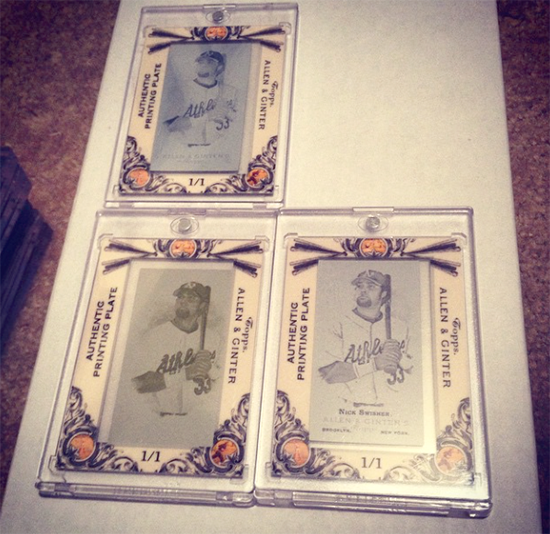 By Chris Olds | Beckett Baseball Editor | Commentary
I've had a collecting void for nearly seven years now, and I was reminded of it this past weekend when I dug out one of my many Nick Swisher boxes to snap a few photos and make a feeble attempt at organizing my collection.
It's not something I have lost any sleep over, but it's a challenge that I'd like to finish. It's been on hold since I found two of the four cards I need within the same week or two back in 2008.
And then nothing since.
My lone card that has gone missing is one of the four printing plates of my favorite player from the 2006 Topps Allen & Ginter set, a brand that probably established itself as one of my favorites upon its arrival all those years ago.
My missing card? The magenta printing plate.
It's possible that this one-of-a-kind card came and went on eBay and I missed it — maybe even before I owned these three. Or, perhaps it's sitting inside an unopened wax box that has a $200-plus price tag somewhere. Or, maybe it's sitting in someone's collection and they'll see this.
This collecting conundrum is one that many people undoubtedly face all the time — and my glaring example prompted me to try this post, which is something I have been meaning to do for a long time.
Do you have a card that you can't find? Post it here in the comments. Perhaps this will become a hub for those with wants and needs if they don't use Beckett Organize or Trade.
You never know who might have the card you need — we're here to help.
Chris Olds is the editor of Beckett Baseball and Beckett Sports Card Monthly magazines. Have a comment, question or idea? Send an email to him at colds@beckett.com. Follow him on Twitter @chrisolds2009.