What's on your Hobby Holiday Wish List?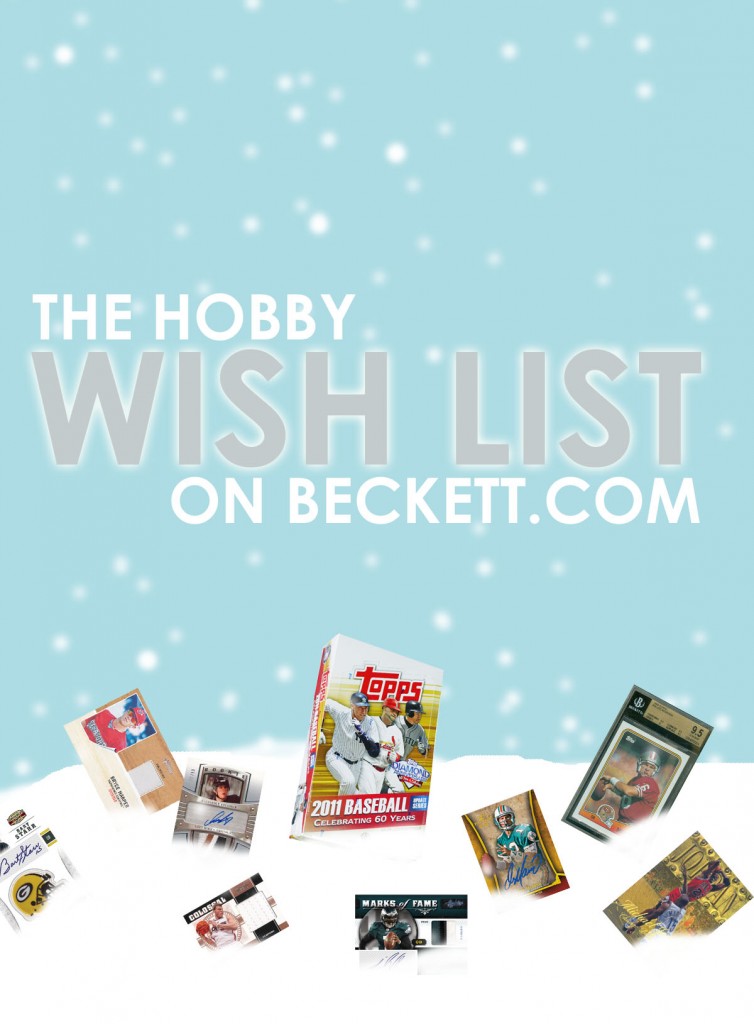 By Andrew Tolentino | BSCM Editor
Want to see your name in the coming Holiday Gift Guide issue of Beckett Sports Card Monthly?
Without the trouble of sitting in the lap of some stranger at the mall, this is an opportunity to share what you're hoping to get (or give) this holiday season. Sure, it's a little early — considering that Halloween hasn't even happened yet. But we're curious as to what products, cards, players, teams and other memorabilia might be on present-inclined collector wish lists.
Comment with your name, where you live (city and state) and what hobby gifts you're wishing for or recommending this season. We'll print a few holiday desires from below in Beckett Sports Card Monthly, and who knows?
Your wishes just might come true.