What's in your Relic? Exploring some 2014 Allen & Ginter oddities
Each and every year, Topps' Allen & Ginter brand of baseball cards ups the ante with unusual Relics that go right alongside some of the eccentric choices found as card subjects. Here's a sampling of the unusual Relics in this year's set.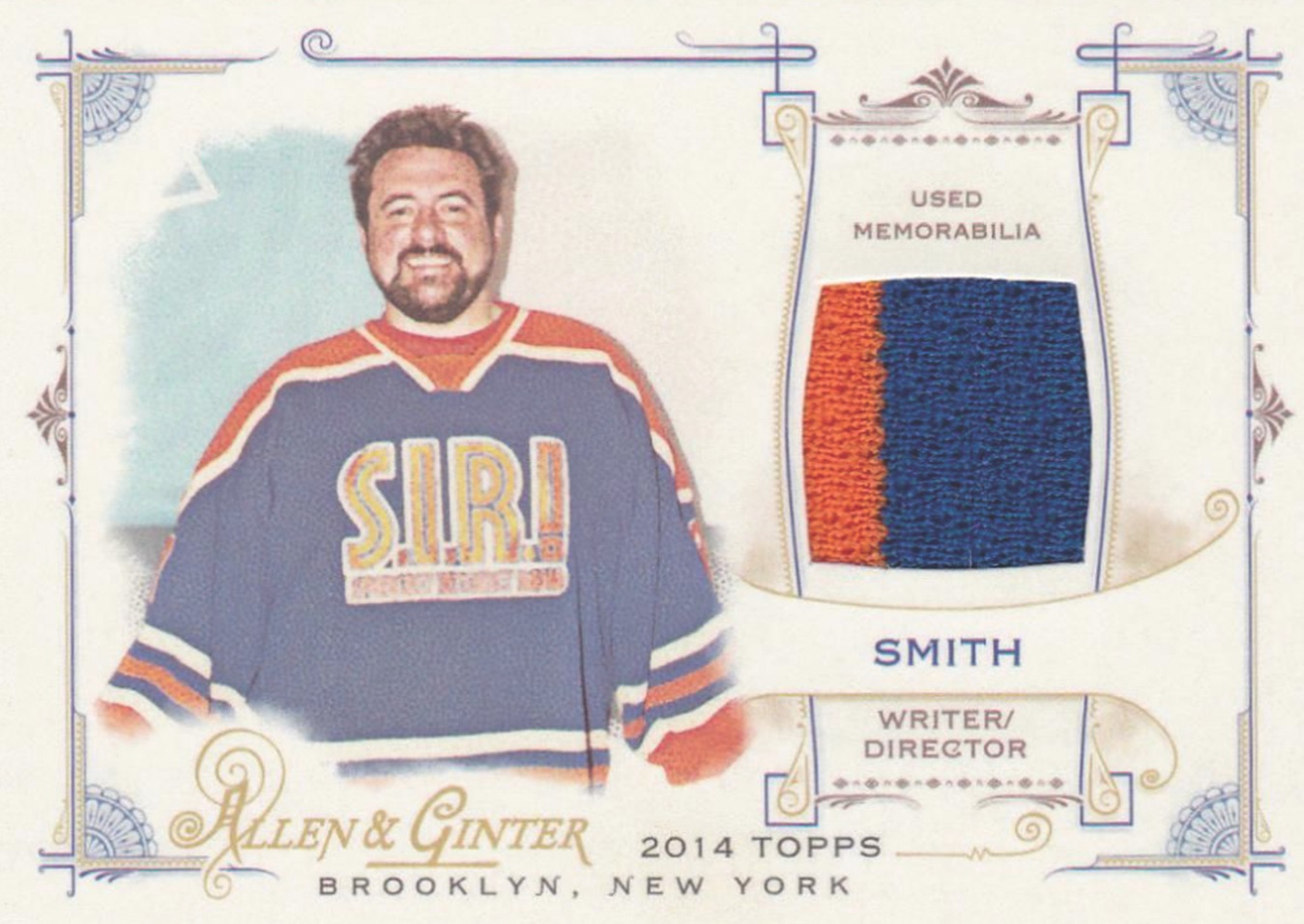 No Secret With Silent Bob
What's inside filmmaker Kevin Smith's Allen & Ginter Relic in this year's set? It's no surprise, really, as he's shown wearing one of his Edmonton Oilers-style SIR hockey jerseys and that's what is in the card. The creator of an empire with Clerks and his other View Askew films also has a network of podcasts and SIR is an abbreviation for SModcast Internet Radio, its collective name. It shouldn't be a surprise to see Smith in a new trading card set but it is since it's been a long time since his film Mallrats had its own card set. This hardcore hockey fan helped finance his first film by selling his comic book collection and his empire has had plenty of merch through the years, too. You can check it all out over on jayandsilentbob.com.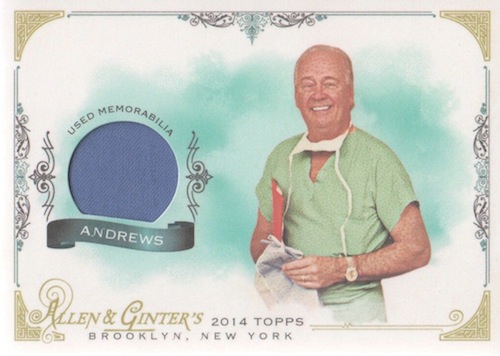 Super Scrubs
Dr. James Andrews has saved many a sports career with his skills as an orthopedic surgeon. It's only fitting that a pair of his used scrubs make their way into his memorabilia card along side his first certified autographs.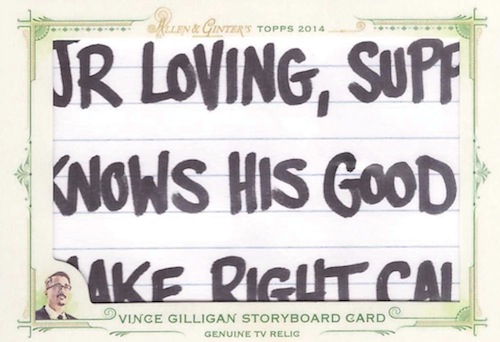 'Breaking Bad' Boards
Vince Gilligan is the executive producer and creator of Breaking Bad, one of the most-successful television shows of all time. While its run ended last year, its storyboards live on in Ginter as Jumbo Relics. You can also find Gilligan on standard and autographed cards.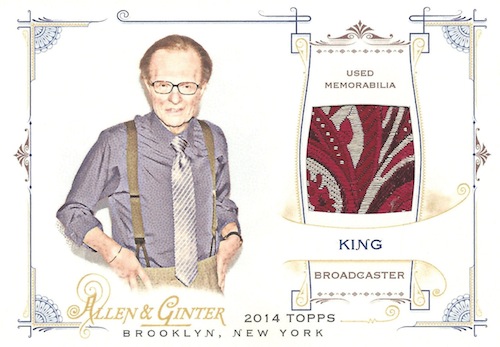 Suspending disbelief
If you're a long-time collector or just a first-time buyer of Allen & Ginter, you're not likely to already have a Relic card like this one. Legendary television host Larry King has had autographed trading cards before, but his Relic cards this year are, we believe, to be a first. They feature pieces of suspenders that he once wore. How's that for an unusual piece of memorabilia? It's not been done before.